Are You Looking to Add the Highest Quality Artificial Grass to your Designs?
At SYNLawn® Texas, we are have huge teams of highly experienced, fully insured, licensed, and well-trained installers capable of creating multimillion-dollar projects from start to finish. We have years of experience partnering with industry professionals to create sustainable landscapes throughout Texas and beyond.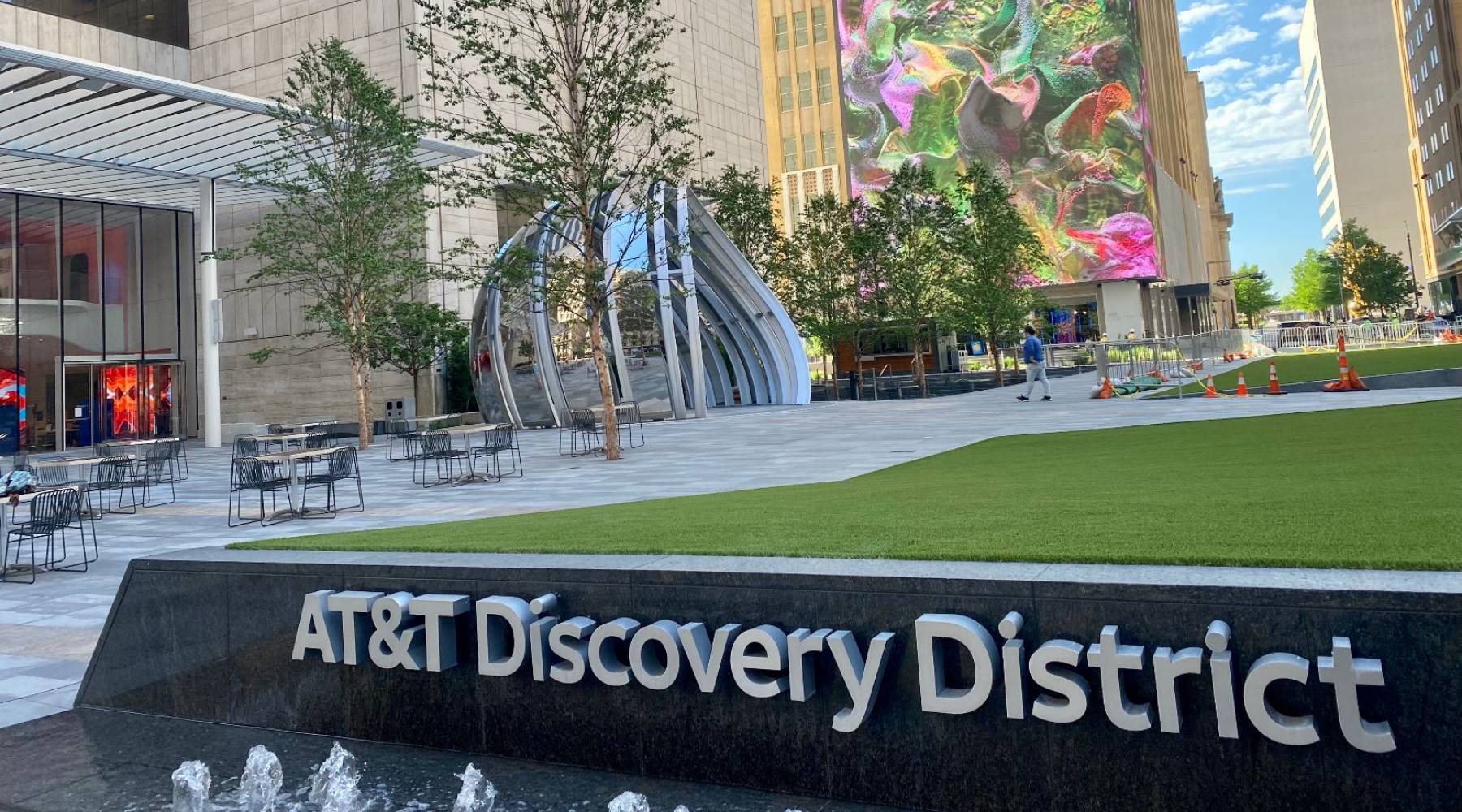 Some of our many commercial artificial grass projects include:
45 playgrounds for Frisco ISD
The 19,000 sq. ft. lawn at Grandscape in The Colony, TX
AT&T Discovery District in Downtown Dallas
Eyeball Park in Downtown Dallas
Top Golf in Jacksonville, FL
Exploration Park in Katy, TX, and many more
SYNLawn® additionally works with school districts, shopping centers, sports facilities, apartment complexes, hotels, and many more.
Which Artificial Grass is Best for Your Project?
SYNLawn® Dallas artificial grass is undoubtably the highest quality, most realistic, and eco-friendly turf in the industry today. SYNLawn® products lead the way in innovation with their exclusive technologies and ecological benefits. Other competitors do not take into consideration the extras steps that truly separate us in their own manufacturing process. We've dedicated more than 50 years of our time to research and development to ensure that we stand above the rest in the artificial grass industry.
Dallas artificial turf provides the strongest warranty against reflective light in order to prevent our pure color pigments from fading, ensuring the longevity of your lawn's appearance. Our products are far more affordable and long-lasting thanks to our in-house manufacturing and use of recyclable materials. Our in-house manufacturing takes place in Dalton, Georgia. We work closely with local soy farmers that help us source materials including sugar cane and soybean oil so that SYNLawn® faux grass can live many life cycles and won't end up in landfills. Furthermore, we are the first company to offer a large and growing collection of USDA-certified products. These products are highlighted for containing more than 60% biobased content.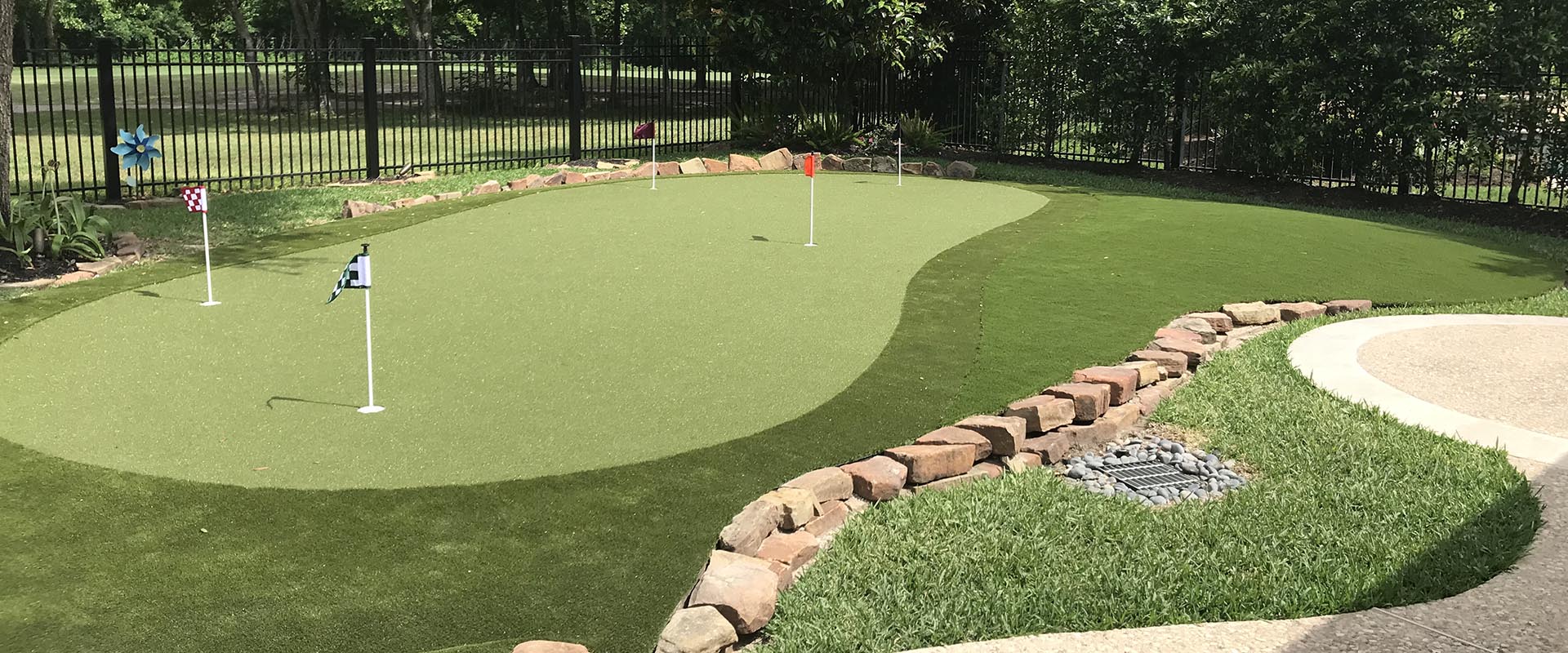 At SYNLawn® we are exceptionally dedicated to safety. We offer synthetic grass that lives up to our standards for safety and is IPEMA and ADA compliant, meets Head Injury Criteria standards, and offers an ASTM E108 Class A fire rating. This powerful combination helps to prevent common injuries, cushion falls up to 10-feet, make our artificial turf wheelchair compatible, and allow first responders more time to arrive and put out fires.
In 2016, SYNLawn® was credited with helping to contain a fire that broke out on the roof of The Cosmopolitan Hotel and as a result, many commercial project designers choose SYNLawn® to aid in preventing extreme injuries and minimize fire damage. Ensuring the safety of our customers, especially when many of them have children and pets, has never been more important to us. Dallas synthetic grass is designed to burn slowly giving visitors of commercial and residential properties a much easier opportunity to vacate the premises to allow firefighters the time and space they need to save the day safely. Additional suppressants can be provided with our exclusive infills.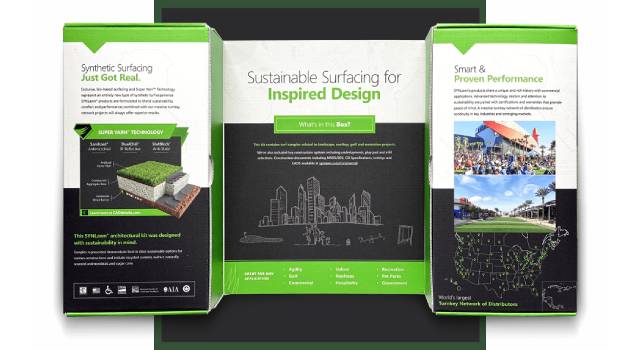 The Architectural Kit That Solves It All
SYNLawn® is changing the game once more by offering Texas-based landscape architects and designers our one-of-a-kind architectural kit. The SYNLawn® architect kit offers everything you need to get started towards choosing the right turf solution and designing your next project. Our architectural kit offers everything from turf samples to sustainable infill.
Get Your Free Architectural Kit Today!
Here is a look into what is included with your Architectural Kit.
SYNLawn® Dallas Artificial Turf
Infill Systems
Nailer Board
Air Drain
Melos Stone
Brock Playground Padding
Fire-Rated UltraBase for Rooftop Installations
Commercial Brochure
We will offer you samples and make ourselves available as a resource so you can learn how SYNLawn® differentiates from other grass providers and inform your consumers. We'll talk about our unique grass technologies, plant-based products, and sustainability programs, and we'll show you how to create one-of-a-kind landscapes that will survive for years. Get CADdetails design files, lunch and learns, continuing education courses, and more. Request your FREE kit today and we'll send it directly to your office!
Schedule a Free Consultation Today!
SYNLawn Texas® is very excited to partner with you on unique projects. We are your one-stop shop for artificial grass, artificial living walls, and more for your projects. SYNLawn® plant-based products eliminate traditional maintenance and save you both time and money allowing you to reinvest it back into what matters to you the most. We are committed to getting to know our clients and their specifications to ensure that their specifications are met. From start to finish on every project, we are there for you. For more information on all of our products and services, contact us today to book a free consultation!
Please fill out all mandatory fields with an astrerisk *
Your information will be held confidential with our company.