EnviroLoc+ Is Plant-Based Turf Technology
At SYNLawn Texas, one of our top ongoing commitments is manufacturing environmentally sustainable products. For decades, we have explored endless avenues in which we can further this commitment to become the most eco-friendly distributor of Dallas artificial grass.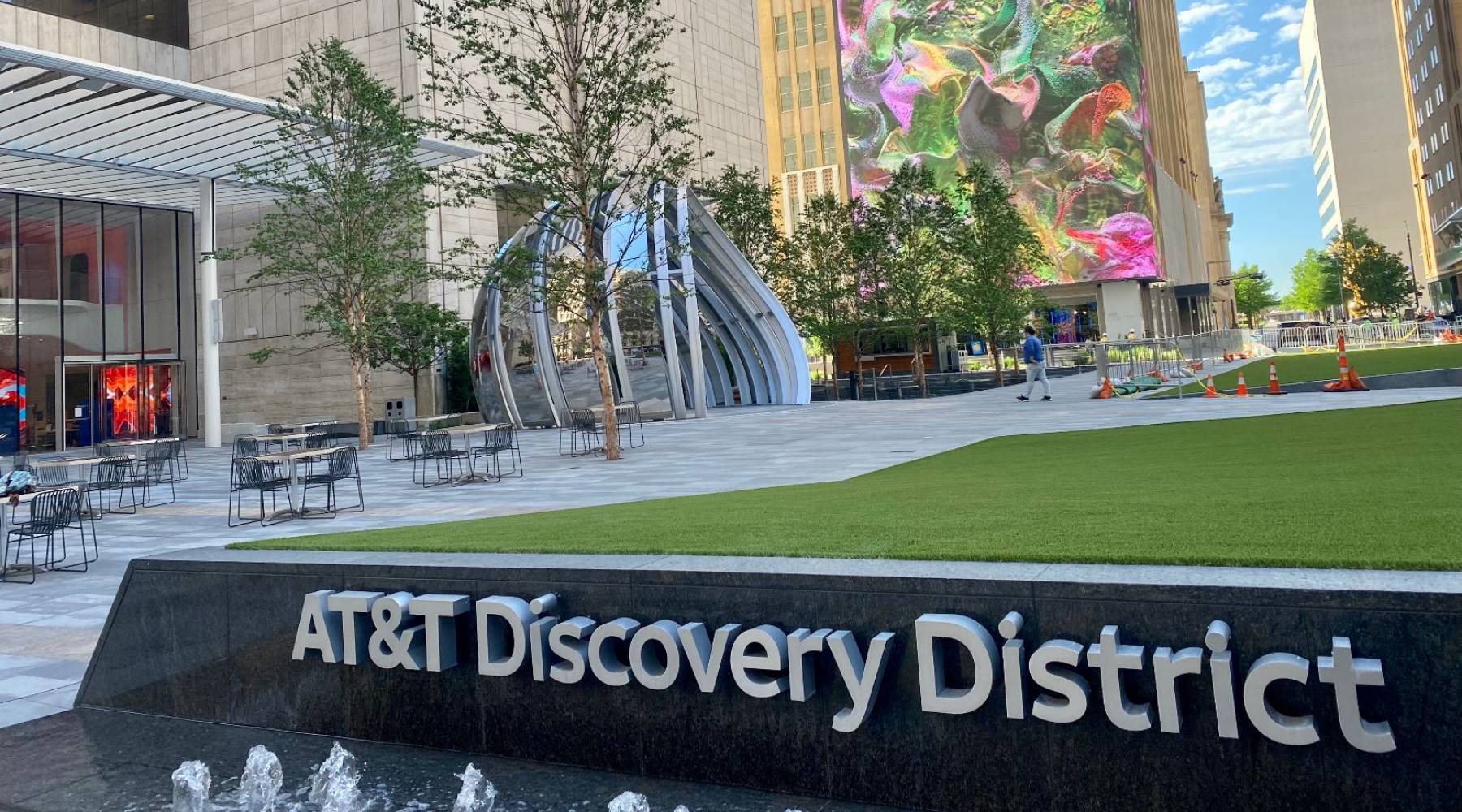 EnviroLoc+ allows us to do just that. SYNLawn artificial turf is green from the surface to the middle, and all the way down to the backing system. EnviroLoc+ is our exclusive backing system designed to increase the longevity of SYNLawn products by "locking in" turf fibers with eco-friendly materials including sugar cane and soybean oil. In addition, EnviroLoc+ plays a large role in making Dallas artificial turf effortless to maintain as well as cost-effective thanks to the savings our products provide.
EnviroLoc+ Provides Long-Lasting Beauty
EnviroLoc+ backing system is a multi-layered component system that acts as a security mechanism, assuring long-lasting grass fibers and increasing product life. This ecologically friendly component is made in the United States utilizing resources collected from our soy farmer partners. EnviroLoc+ conserves incredible amounts of water throughout the year and offers maximum drainage to allow our faux grass to be used almost immediately after it comes into touch with water or spills.
EnviroLoc replaces substantial amounts of petroleum with soybean oil making it the most eco-friendly turf backing in the industry.
Created with a durable 2-part woven (polypropylene and polyester) backing for a fuller tufted look.
Less fiber loss for a more environmentally responsible approach to synthetic grass.
Reduces algae and fungi growth to help alleviate allergies in the environment.
The long-life expectancy of SYNLawn artificial grass reduces the impact on landfills, eliminates emissions from lawn care tools, and saves precious water resources.
We work closely with US soy farmers to ensure not only the quality of our products but to ensure the incredibly high environmental standards that we choose to uphold. The addition of EnviroLoc+ in our Dallas artificial grass installations helps us continue to manufacture USDA-certified products as well. Without their partnership, a lot of what is made possible could not be accomplished. EnviroLoc+ offers all of the benefits of our eco-friendly backing system, plus greater resistance to fiber loss for a more environmentally friendly synthetic grass approach and better protection against algae and fungal growth.
EnviroLoc+™ Eliminates Algae and Fungi
Algae and fungus are well-known health hazards that may harm local animals and produce harmful runoff water, and they flourish in warm, humid settings. Dead zones arise when algae deplete the ocean's natural oxygen, resulting in unclean water for animals to ingest. In contrast, fungi are always present and may be found in practically any place. It is a common source of respiratory allergies, just as pollen and pet dander.
Our Texas artificial grass is protected against the creation of fungus and algae thanks to a highly effective antimicrobial by Sanitized®. The enhanced protection provided by Sanitized® antimicrobial helps to extend the life of the surface while also reducing allergens in the near area.
Many competitors try their very hardest to compete with the advancements that we at SYNLawn have spent more than 50 years of research and development on to achieve. However, the reality is that there is no other product on the market like Dallas synthetic turf. If the bottom of your grass is not green, it does not provide EnviroLoc+ and it is not made by SYNLawn. You will find our trademark logo and a unique certification stamped on the back.
Schedule a Free Consultation Today!
For more information on EnviroLoc+, our services, and products, contact SYNLawn Dallas to book a free consultation, or a lunch and learn today!
Please fill out all mandatory fields with an astrerisk *
Your information will be held confidential with our company.