Dallas Artificial Playground Turf
In recent years, many Dallas parents, schools, and parks have turned to artificial playground turf as a way to increase safety and accessibility standards for children while maintaining a pleasing aesthetic in high-traffic areas. Keep reading to learn how artificial playground grass can offer a number of benefits to your home, school, or recreation area.
SYNLawn Dallas has gained an impressive record as a top seller and installer of artificial playground turf in Dallas, Texas. Our experienced team is dedicated to helping you make the transition from natural to synthetic playground grass as smooth as possible. We work diligently to match you with the best solution that suits your unique needs. Call for a free consultation.
Synthetic Playground Turf is Safe, Durable, & Low-Maintenance
Because playgrounds are places of intense activity and foot traffic by kids, the grass must satisfy three primary concerns: safety, low maintenance, and durability. Nothing addresses these concerns like synthetic turf. In Dallas, Texas, artificial grass for playgrounds has seen an uptick in demand owing to its aesthetic qualities, safety, and durability. With playground turf, there is no need for watering, seeding, chemicals, and other landscaping costs.
Versatility & Functionality with SYNLawn Dallas Playground Turf Dallas, Texas & Surrounding Regions
Here are some areas here in the Dallas, TX region that are driving the demand for playground turf:
City Play Parks
Parks are always teeming with activity. As such, the grass is costly to maintain. Park operators have to constantly deal with trimming the grass, nurturing, and ensuring it maintains its healthy luster. With artificial grass, parks can eliminate these costs and headaches. Synthetic grass is safe for kids, is low maintenance, and looks great all year long regardless of the intensity of use. Both humans and pets can also use it without losing its overall texture, or you can make a dedicated pet area with our artificial dog grass and pet turf options.
Schools
School playgrounds are also places of intense playtime activity. This raises obvious safety concerns. Artificial grass is built with multiple layers that afford a soft cushion against falls. Consequently, children are better protected against accidental injury and abrasions while playing. And since synthetic grass does not harbor fleas, pollen, or other contaminants, kids are also shielded from the risk of allergies and insect bites.
Daycare & Child Care Centers
Playground turf has been especially beneficial for daycare centers. These facilities typically house much younger children, including toddlers. This means there is a heightened need for safety. Playground synthetic turf not only looks great, but its soft texture also makes it ideal for toddlers and infants who are susceptible to falls. Daycare operators can also focus on tending to their precious customers rather than be distracted by the needs of landscaping.
Restaurants Play Areas
Many restaurants now come with kids' play areas to accommodate customers with children. Like schools and daycare centers, these play areas must also address safety concerns. The best way to do this is to install playground turf. In addition to enhancing the restaurant's visual appeal, artificial playground turf can be installed indoors and requires little to no upkeep.
Benefits of SYNLawn Dallas' Artificial Playground Turf
Investing in an artificial playground turf from SYNLawn Dallas comes with a myriad of benefits. Let's examine a few of them:
Made in the USA
Because our turf is wholly made in the USA, we are able to guarantee two things: quality and affordability. Our customers are able to experience massive savings because we do not have to deal with any import costs. This also ensures we're able to contribute positively to the local economy.
Recyclable
Our playground turf is recyclable and is the only USDA Certified BioPreferred turf as compared to all competing products. Other than being a smart business strategy, recycling is also good for the environment.
Environmentally Friendly
Our synthetic, plant-based turf is more renewable and environmentally friendly than traditional brands. SYNLawn Dallas's playground synthetic turf is made of 100% renewable resources. In this day and age of environmental consciousness, it is the obvious choice for many Dallas playgrounds.
Low Maintenance
With an SYNLawn Dallas playground turf, you don't have to worry about watering the grass. Neither do you have to pay for expensive landscaping, including seeding, nurturing, pruning, and chemical treatments. Synthetic playground turf requires little to no maintenance and stays immaculate all year long.
Safety Features
SYNLawn Dallas's artificial playground turf is safer than natural grass due to its engineering:
Start With a Free Consultation
SYNLawn's playground turf is a welcome alternative to natural grass. It saves you time, money, and effort spent on repetitive landscaping duties. It's safe and durable, and easy to install. If you reside in the areas of Frisco, Highland Park, Park Cities, Plano, Southlake, and Westlake, SYNLawn Dallas can help you figure out the best synthetic playground grass for you. And if you are looking for sport surfaces, golf grass, putting greens, dog turf or pet grass, and more we have excellent options for you! Contact us for a free consultation today.
As seen on playgrounds and sports tracks commonly, SYNPour™ Poured-in-Place (PIP) systems are the best surfacing solution for safe play areas and athletics. Available in a multitude of colors, SYNPour Poured-in-Place creates a colorful, seamless surface that can be applied almost anywhere. Customizable to fit any space or shape, the design possibilities are limitless and can include fun shapes or team logos.
SYNPour™ PIP is mixed and installed on-site to form a customized, resilient surface to reduce the severity of head injuries and falls from playground equipment. PIP can also reduce joint impact for athletes in training and competition. In addition to safety, reduced maintenance costs are another reason PIP has become a popular option for universities, schools, communities, and municipalities looking to reduce costs while increasing safety. SYNPour is also ADA compliant and wheelchair accessible which equals more fun for everyone.
Common Applications Include: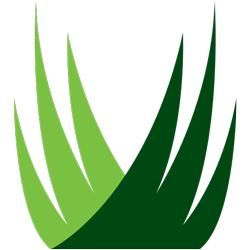 At SYNLawn, we put safety first. Check out our wide selection of artificial grass for playgrounds to find out which product is the best for creating your ideal playground turf.