Prosper, TX Artificial Grass Installers
For more than 50 years, SYNLawn® has paved its way as the leader in the artificial grass industry. Our countless hours of research and development have resulted in the most realistic and technologically advanced artificial grass Prosper, TX has to offer. We are dedicated to our customers and achieving their design goals regardless of how big or small their job may be. From Prosper golf greens to commercial landscapes and pet areas, SYNLawn® offers unlimited opportunities to its customers.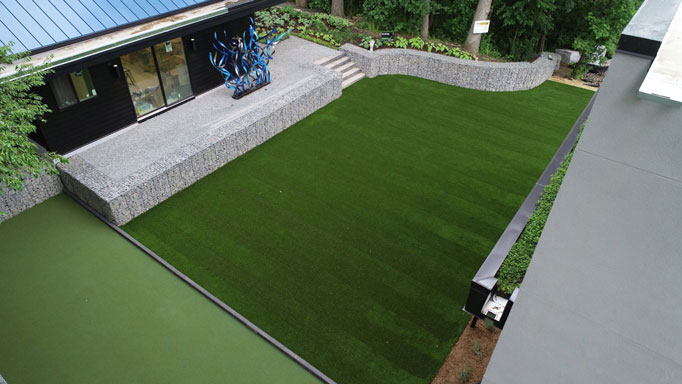 Residential homeowners appreciate the instant savings in both time and money they receive by making the switch to Prosper artificial grass. Our products relieve them of the maintenance that is typically required of real grass. No longer will you be responsible for mowing, watering, or weed whacking. Our synthetic grass is made with recyclable materials that aid in the reduction of carbon emissions both during the manufacturing process and by eliminating the need for lawn equipment. With SYNLawn® synthetic turf, your landscape will remain beautiful all year long. Rain or shine!
Commercial Applications for Prosper Artificial Turf
Commercial applications including golf courses, playgrounds, schools, landscapes, sports facilities and more, choose SYNLawn® Texas to achieve their project designs. Our Prosper commercial artificial grass provides the perfect balance between natural beauty and high performance for heavy foot traffic. SYNLawn® products are hypoallergenic making them safe for both children and pets and designed to meet our exceptionally high safety standards to prevent common injuries.
SYNLawn® Prosper commercial turf includes exclusive features and benefits including:
Super Yarn™ technology includes Sanitized® antimicrobial, DualChill™ IR reflection, and StatBlock™ anti-static
EnviroLoc™ locks in turf fibers to prevent shifting and turf fiber shedding
HeatBlock™ technology prevents heat buildup from the sunlight exposure
Recyclable materials locally sourced in the US
Deluster, UV Protection, and weather resistance for long-lasting durability
Fire safe and tested
Odor-controlling top dressing reduces 80% of odors caused by ammonia in pet waste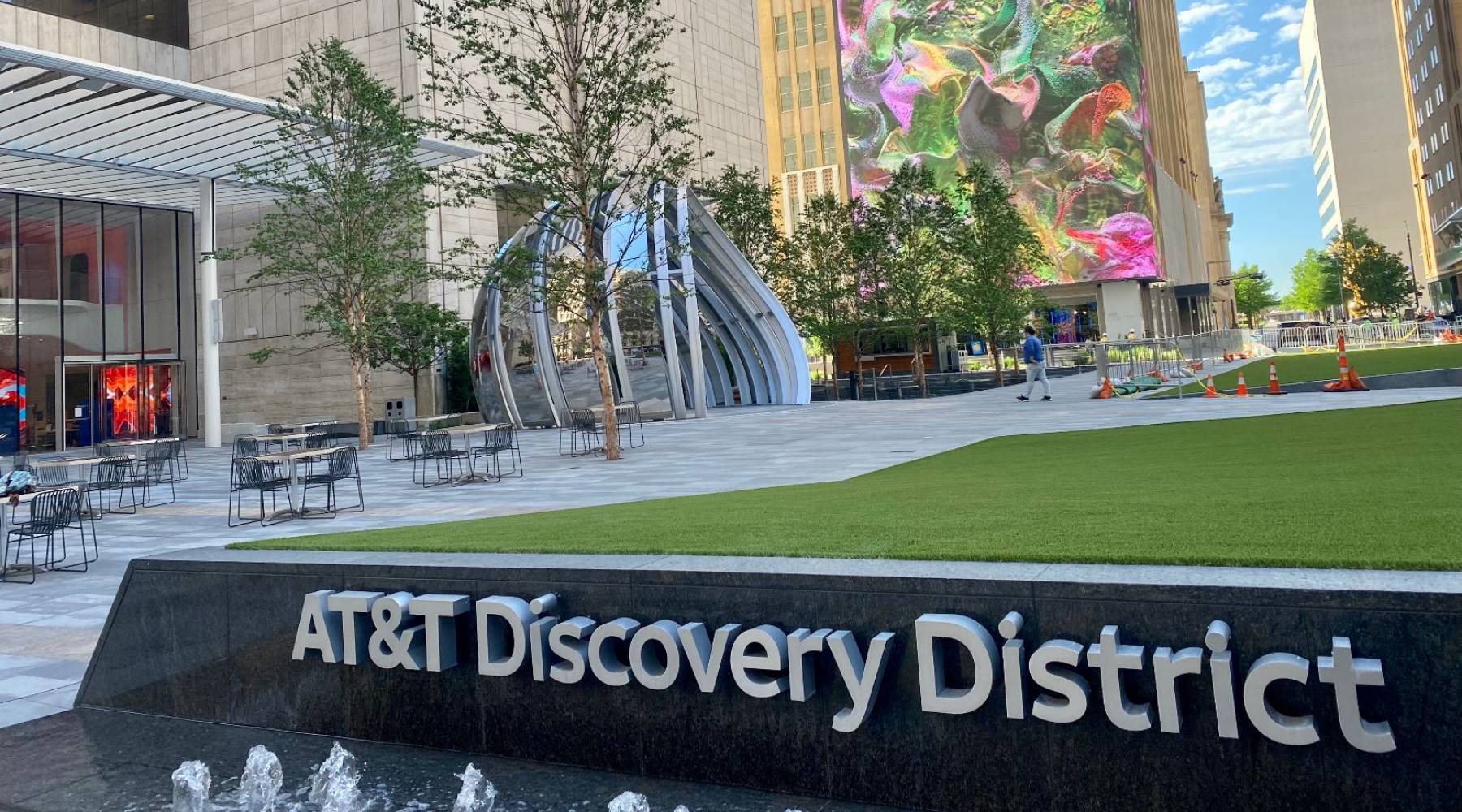 Rooftop, Deck, & Patio Synthetic Turf Installation
Fill your unused awkward spaces on your rooftop, deck, or patio with Prosper artificial grass from SYNLawn®. Our products will transform your living space into your new favorite place to get together with family and friends. Installing artificial grass on your roof, deck, or patio allows you to combine practicality with creativity. With our limitless inventiveness and outstanding, high-end synthetic grass products, we can change your deck, patio, or rooftop terrace into something special.
Professional Grade Prosper Golf Greens
World-famous golf coach Dave Pelz and SYNLawn® teamed up to create PGA-Caliber golf turf that provides the appearance and performance that you expect from your favorite professional courses. Our golf greens are designed for all ages and skill levels and come in a variety of options from full-sized courses to backyard putting greens to portable options to take where you see fit. At SYNLawn®, we make it easy to customize your golf experience. Customize your surface with fairway, fringe, and rough surfaces to increase your challenge, or add personal flair with LED cup lights. Regardless of your design, your state-of-the-art golf green will look and perform its best for many years to come.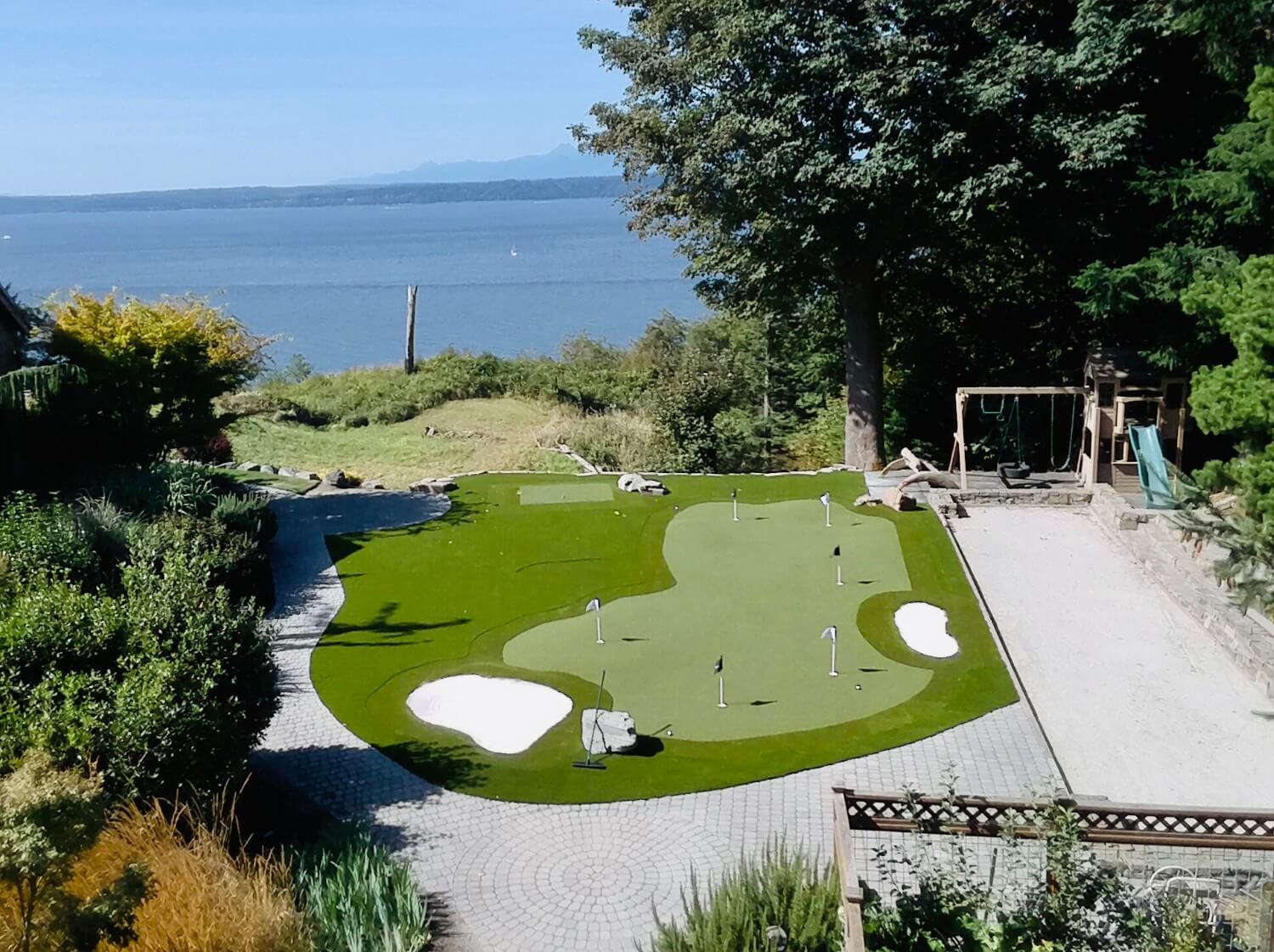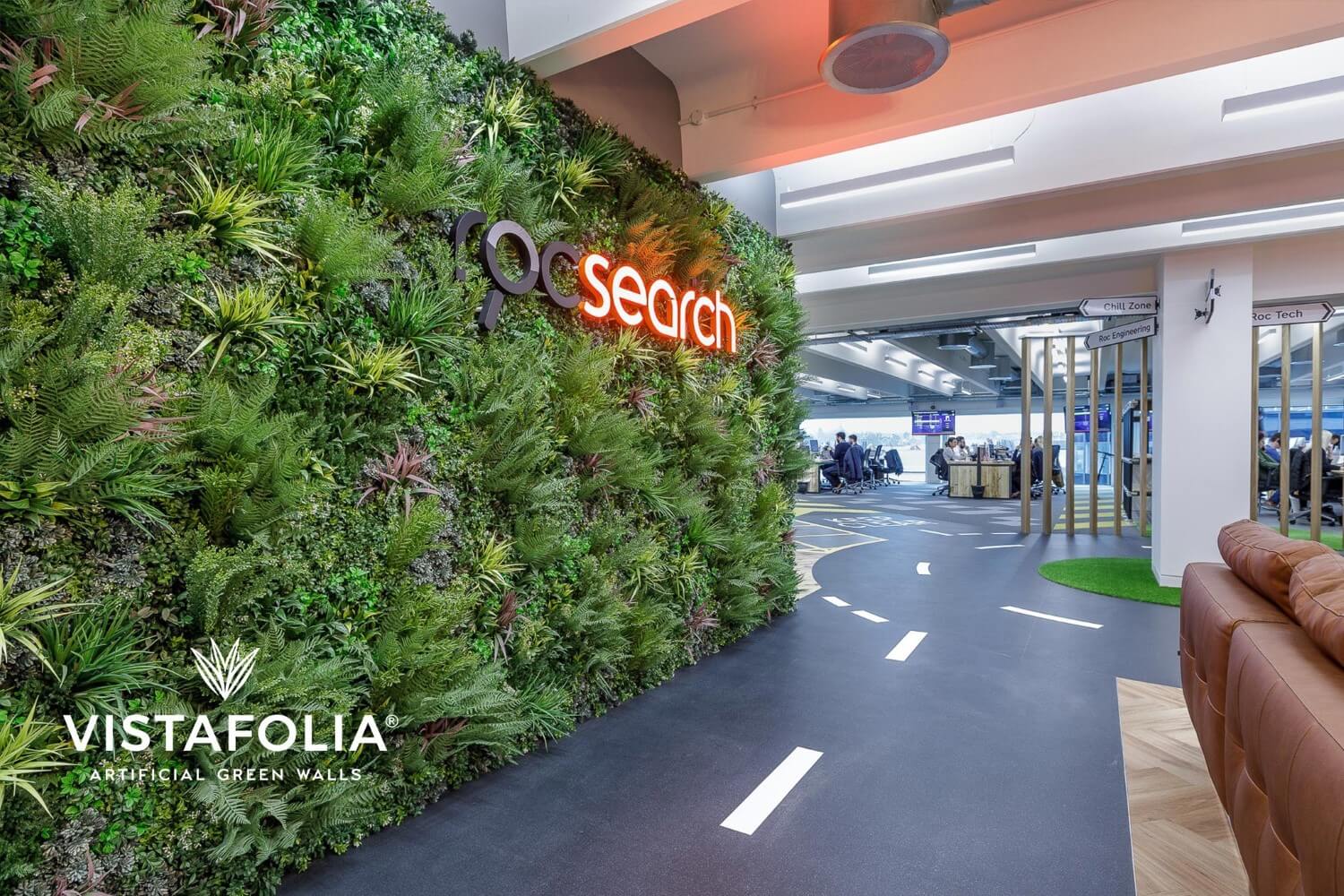 Prosper Artificial Plant Walls by VistaFolia®
If your interior or exterior walls are looking empty or bland, enrich them with the industry's most realistic and low-maintenance artificial living walls. VistaFolia® provides ultra-realistic faux foliage and ivy plant panels that integrate seamlessly and replicate the appearance and behaviors of real plants. Artificial living walls are perfect for places that otherwise could not habitat real plants. With 8 varieties of stunning hues and textures to choose from, our vertical gardens each have their own personality making yours truly unique. VistaFolia® green walls deliver unmatched realism with exact colors, shadings, and dimensions and can be incorporated into any application.
Prosper, TX Pet Turf - The Perfect Lawn for Pets
Pets and customers agree SYNLawn® pet grass is the top choice for pet areas, dog parks, backyards, and more. Our long-lasting highly durable pet products maintain their luxurious appearance all year long and allow you to say farewell to fading, muddy paws, and holes in your lawn. Prosper pet grass is coated with Sanitized® antimicrobial to help prevent fleas, ticks, and fungal growth. This powerful antimicrobial eliminates 99% of bacteria to keep your loved ones healthy. In addition, our artificial pet grass is free of harsh chemicals and metal.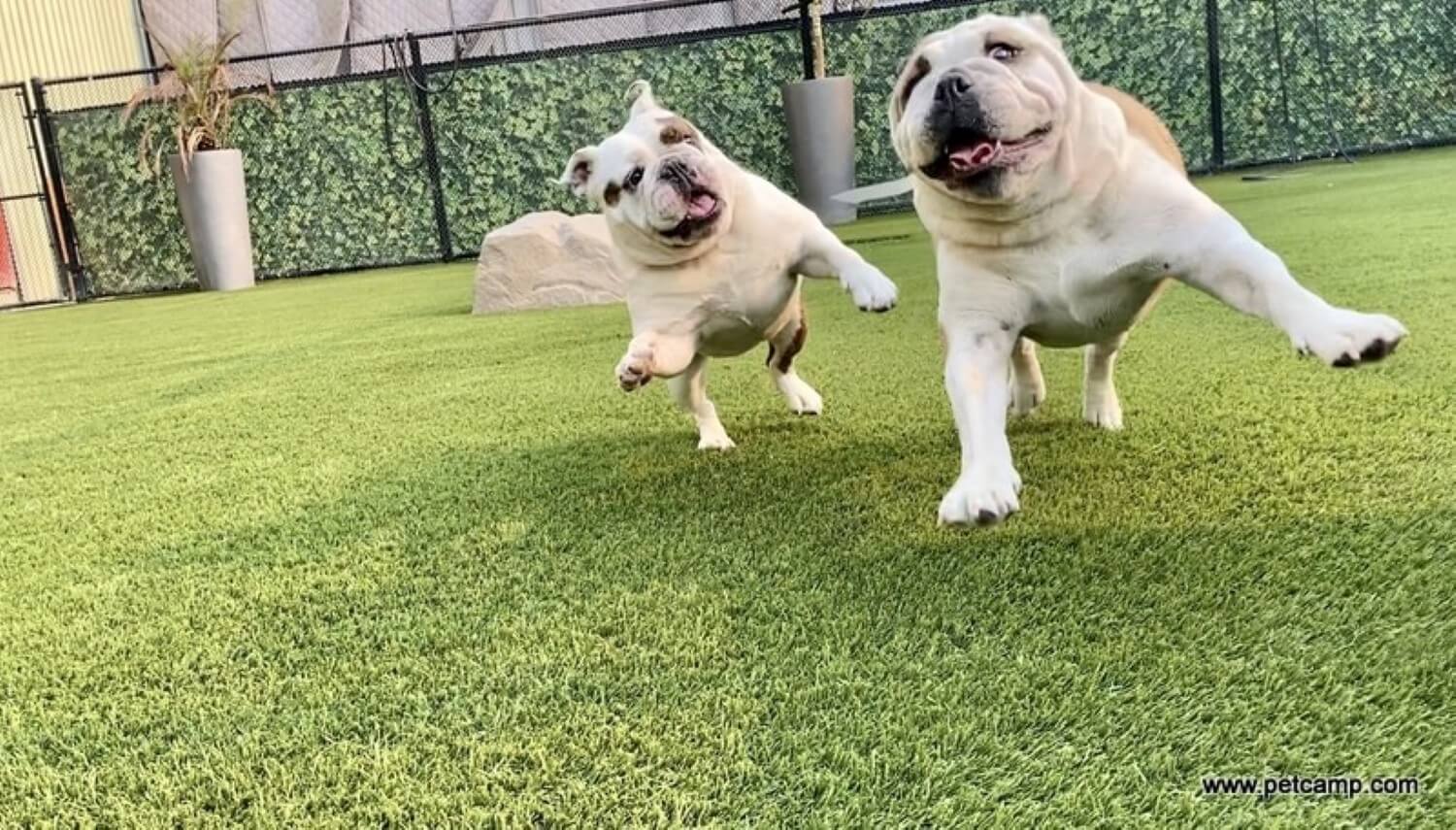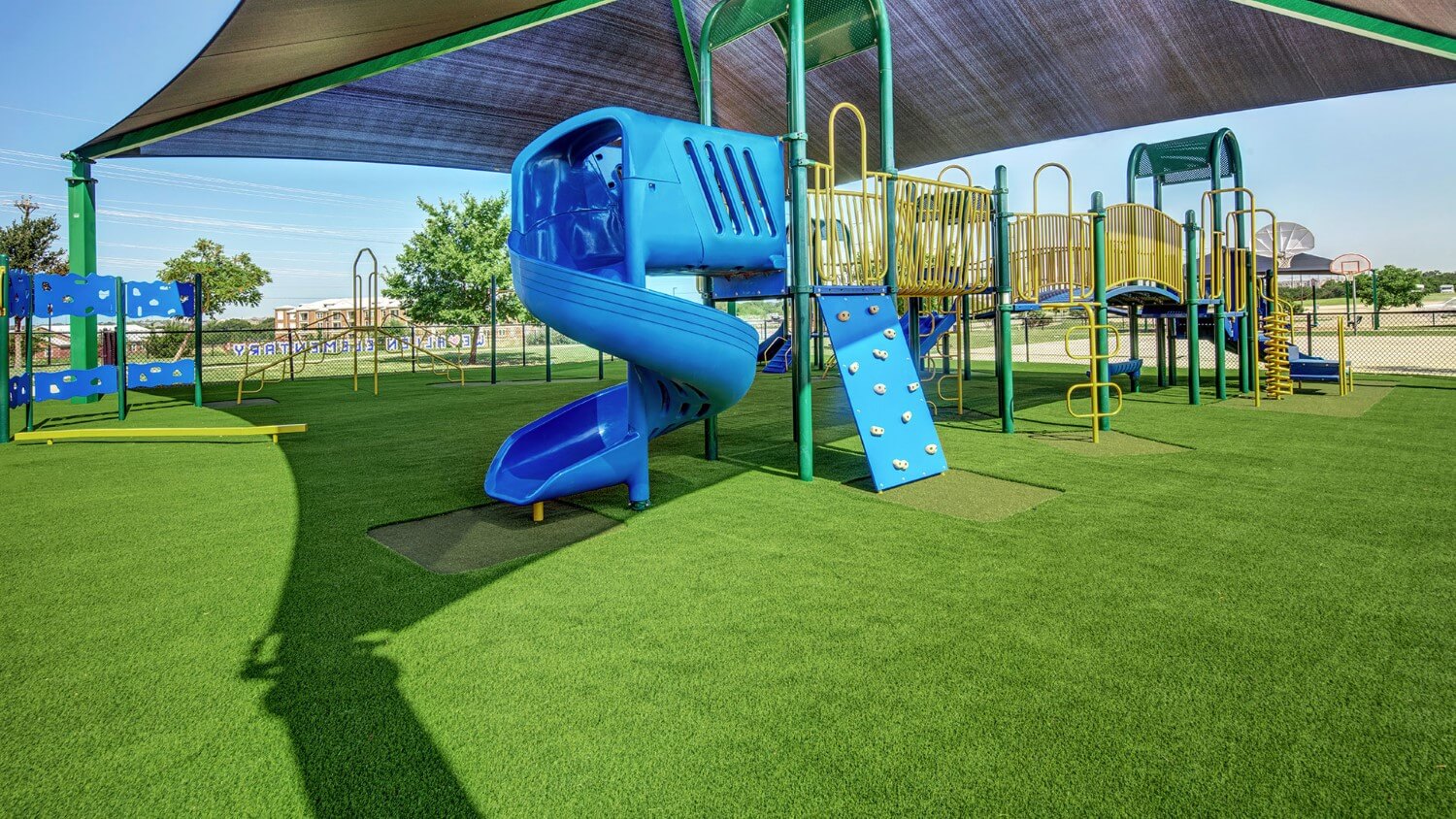 Playground Turf Installation in Prosper, TX
Spending time on the playground is a crucial part of any child's upbringing. However, spending time worrying about getting hurt should never be part of the process. That's why SYNLawn® developed playground systems to alleviate this stress and allow your children to get back to having fun with their friends.
Here are some of the many benefits included in Prosper playground systems:
Odor control through the incorporation of Envirofill™
Stain-resistant and very easy to clean
No watering, fertilizing, or mowing
No brown spots caused by pet waste
No digging, no holes in your yard
Prevents moles and gophers from destroying the lawn
Optimal drainage at a rate of 90 inches per hour
No dirt or mud to be tracked into your home
No pests such as fleas or ticks, help prevent the spread of disease
Added security upgrades available for destructive dogs
Schedule a Free Consultation Today!
SYNLawn® can help carry all of your designs and project ideas into fruition. With the help of our expert installation teams, you're only a phone call away from getting started on your next project. For more information about all of our products and services, contact SYNLawn® Texas today to schedule your free consultation!