Applications for Midland, TX Artificial Grass
Residential and commercial properties here in Midland, TX, want their landscape to shine through every season and create lasting impressions for visitors and guests. However, it can be extremely time-consuming and expensive to achieve this all year long. To save time and money on lawn maintenance, customers are switching to the most lifelike Midland artificial turf the industry has ever known.
SYNLawn is the most environmentally friendly natural grass replacement, with turf fibers sourced from sugar cane and a foundation made from soybean oil. Reduced mowing and pruning saves water, reduces water expenses, and reduces carbon emissions. Exclusive features and benefits such as Super Yarn™ technology, HeatBlock™, and EnviroLoc+™ are used in our grass to provide reduced surface temperatures, efficient antibacterial components, fade resistance, and unrivaled durability, and realism.
In addition, we couldn't achieve our goals of producing the most eco-friendly artificial grass on the market without the help of our partnership with US soy farmers. We work closely with them to open the door to new job opportunities and change the way that Midland synthetic turf is manufactured. With their help, we can locally source our sugar cane, soybean oil, and other recyclable materials to ensure that our products meet our exceptionally high standards for environmental sustainability.
Professional Grade Golf Greens in Midland, TX
SYNLawn has collaborated with top golf instructor Dave Pelz to guarantee that our golf greens perform and last like those on the PGA Tour. Putting greens are ideal for improving your talents and fine-tuning your short game, regardless of your age or ability level. SYNLawn golf turf was designed by ex-NASA engineers to be as near to genuine grass as scientifically possible. Our golf greens are perfect for full courses, backyards, or portable choices to use, whenever the mood strikes.
Benefits include:
Realistic putt with a very true ball roll
Extremely durable surface chip on
No water can settle beneath the putting green turf and wash the base out
Effective drains in each cup prevent backfill of water and mold
Ability to install LED cup lights for personal flair
Add sand traps, tee lines, tee boxes, slopes, obstacles, and more
Safe and Sanitary Pet Grass in Midland, TX
SYNLawn provides state-of-the-art pet grass that is developed from the ground up to be the perfect complement to your landscape, dog park, or resting location. Midland pet turf eliminates muddy paws, holes to fill, and shedding turf fibers from rough housing. They include the incredible Sanitized® antimicrobial treatment which is coated with our artificial pet grass and inhibits 99% of bacterial growth on turf surfaces. Furthermore, our products feature EnviroFill®, with its acrylic-coated sand infill, which removes ammonia stains and odors from our products, as well as strong chemicals and metals.
Safety Comes First with SYNLawn® Playground Turf
The most important factor to consider when designing a playground is safety. To protect children from common injuries that may occur while playing, playground surfaces must be able to withstand high activity and cushion them from accidental falls. The SYNLawn Playground System is the most secure playground surface available today. Our playgrounds comply with ADA and IPEMA standards, ensuring long-term safety as well as wheelchair accessibility. Midland playground grass is designed to stay in place so it will not move even under the stress of high-intensity athletics. Our products meet precise guidelines, ensuring the safety of children in all schools and public playgrounds. For playgrounds, our revolutionary technology and soft grass fibers offer a clean, safe, and long-lasting play surface.
Midland Artificial Green Walls by VistaFolia®
Artificial green walls from VistaFolia® provide elegance and beauty to any living area. These stunning vertical gardens imitate the behavior of real plants without maintenance. There is no need for watering, pruning, or trimming. These plant panels have been fire-tested and certified as safe, as well as UV-stabilized to prevent fading even in direct sunshine. Take your interior or exterior design to new heights, by introducing the unmatched elegance and beauty of vertical plant walls.
Additional benefits include:
Quick and easy installation
Indoor and outdoor designs
Lightweight panels designed to allow free movement of air
Unmatched realism: exact colors, shadings, and dimensions
UV protection to minimize fading of outdoor installations
Customizable arrangements with a range of color boxes
Manufactured to ISO 9001 quality standards
Weather resistance: wind, freeze, and sun tested to endure harsh weather conditions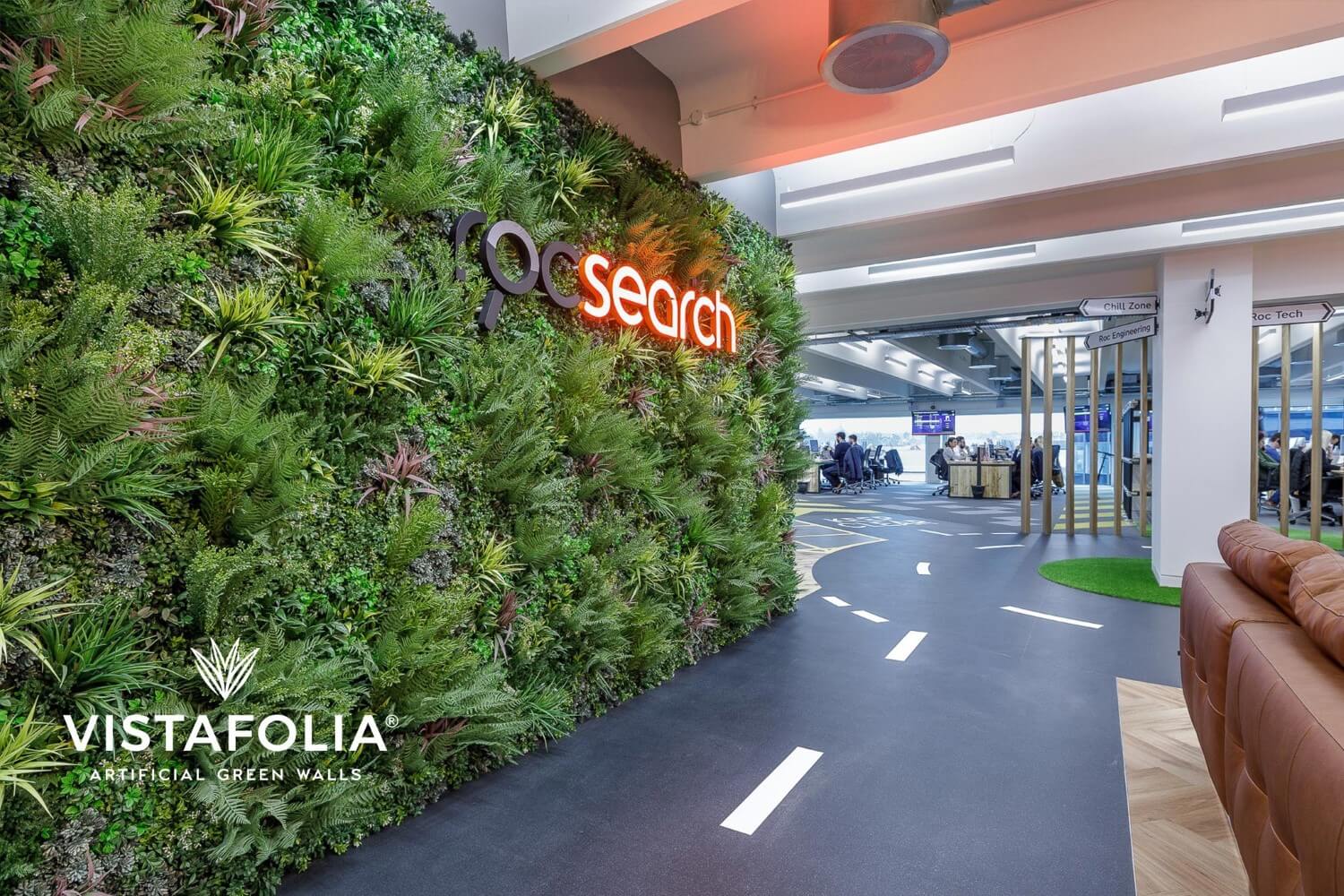 Schedule a Free Consultation Today!
SYNLawn believes in offering our customers the most. From exclusive technologies, environmentally sustainable materials and exclusive technologies, to the highest safety standards and superior durability. All of these incredible features and benefits are the result of more than 50 years of research and development, and we are just getting starting. The possibilities are endless, and we will continue to explore them to provide the greatest artificial grass Midland has ever known.
For more information, contact us today to schedule a free consultation!
Please fill out all mandatory fields with an astrerisk *
Your information will be held confidential with our company.