Between mowing, fertilizing, and watering, the cost of a lawn can really add up over time. Luckily, SYNLawn has the perfect environmentally-friendly alternative for your budget. Our residential artificial turf will help you get money back in your pocket without sacrificing the lush, green lawn of your dreams.
If you are looking for a beautiful residential artificial grass lawn for your home in Dallas, TX you are in luck, SYNLawn Dallas has gorgeous options that will have your lawn looking its ultimate, no matter the season, no matter the weather, with little to no effort on your part required.
Let's face it, trying to keep your lawn green and healthy in Dallas, Texas, is indeed a daunting task to embark upon. From the hostile climate to water troubles, Dallas is not the ideal place to keep a traditional sod lawn looking in good condition. Fortunately, SYNLawn Texas offers the best artificial turf solutions to all lawn lovers.
Benefits of Residential Artificial Grass
Artificial grass offers numerous benefits. Here are some of the important ones.
No Ruts and Bare Spots
Unlike natural grass that grows unevenly and withers in some parts, if subjected to harsh environments, artificial grass will maintain its uniformly lush, green state at all times. This way, you will not have an uneven and unsightly yard, but rather a stunning one.
Safe For Children
Artificial grass maintains its green manicured state without the use of fertilizers, pesticides, and other chemicals. Our artificial turf features antimicrobial options, so harmful bacteria can be prevented from building up on surfaces. This promotes the health and safety of your children as they play on the grass.
Low Maintenance
Since synthetic grass does not require any water, fertilizers, or pesticides to flourish, you will not have to spend much to keep it looking its best. Its durable nature will also save you the trouble of replacing the grass often (as it is expected to last 10-15 years). By installing artificial grass, going forward you will have more time on your hands to focus on things you really care about.
Uses of Artificial Grass in Dallas, TX
No matter the location, size, or design of your home, synthetic grass almost always can be of use where you live. There are many uses of synthetic turf in residential areas, some of which include:
Garden Lawns
Plenty of Dallas, Texas residents prefer artificial grass being installed for their garden lawns. Everyone loves a beautiful home, and beautiful, green faux grass ensures that your yard maintains its amazing, lush look all year round. If you intend to have a garden lawn that is always eye-catching, then artificial grass is the way to go!
Balconies
Balconies are a popular place to hang out when at home. Therefore, it makes sense that you'd want them to be as attractive and as comfortable a spot as possible. What better way to do this than to install artificial turf on your balconies? Doing this will give you the feeling of being on the ground and being closer with nature, which can be a great feeling for sunbathing, practicing yoga or lounging while you stargaze at night.
Playground
If you have children, then your Dallas, TX home is not complete if it lacks a playground. Using synthetic grass for your playground is very advantageous since the soft, shock-absorbing grass is safe for children to play on and can easily protect them from bruises in case they fall.
Contact Us for A Free Consultation
In Dallas, TX, and contemplating an artificial grass lawn, playground, or putting greens for your yard or house? Call us today or contact us here and allow us to guide you through the entire process of installation. We will give you a free quote of the whole cost and any other details you may need.
Looking for inspiration? Check out our gallery or let our design team help you customize the perfect synthetic lawn just for you!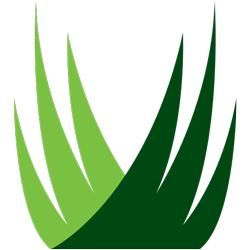 Browse our incredible selection of high-quality products to find the right synthetic turf for your needs.