Residential and Commercial Applications for Odessa Artificial Grass
SYNLawn's innovative products are changing the landscapes of both residential and commercial landscapes. Odessa artificial grass is the market's most realistic and innovative grass substitute. Our Super Yarn™ technology is the industry's first of its kind, and it marks a fifth-generation advance. This technique, which combines three unique developments, is used to generate our particular yarn formula.
Texas residents and properties enjoy not having to mow or water their lawns, as well as the economic savings that come with it. Our artificial grass is useful in backyards, front yards, dog runs, play areas, patios, rooftops, decks, and other locations. Our synthetic grass is ecologically friendly and recyclable and is created in the United States with the help of local soy farmers.
We make artificial turf that looks fantastic all year, no matter what the surroundings or weather conditions are. Odessa artificial grass is the greatest choice for commercial property owners due to its exceptional lifespan, tolerance to heavy foot traffic, comfort, and vibrancy. Commercial usage includes athletic facilities, common areas, shopping malls, roofing, and facility landscaping. The beauty of your firm will be the talk of the town thanks to SYNLawn synthetic grass.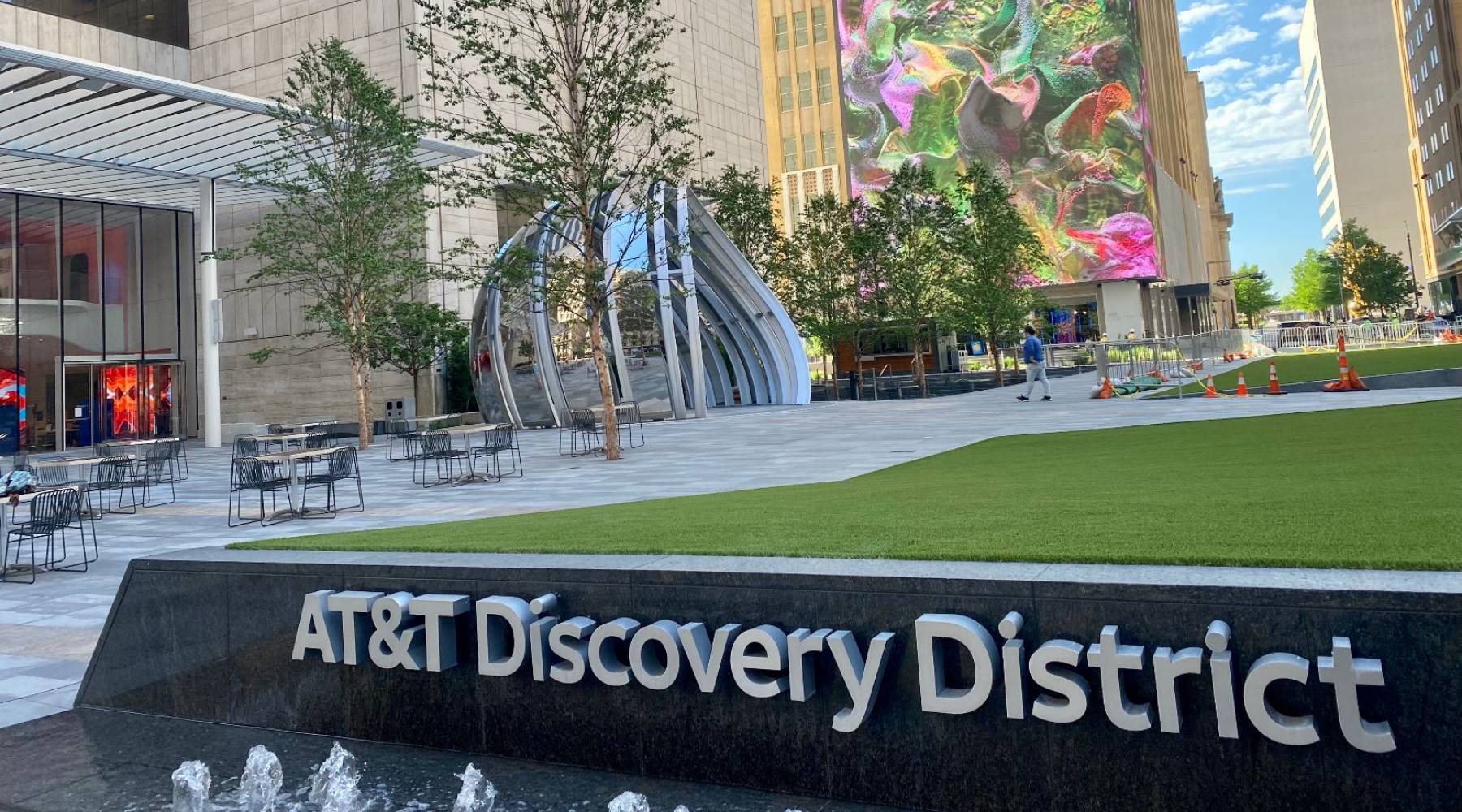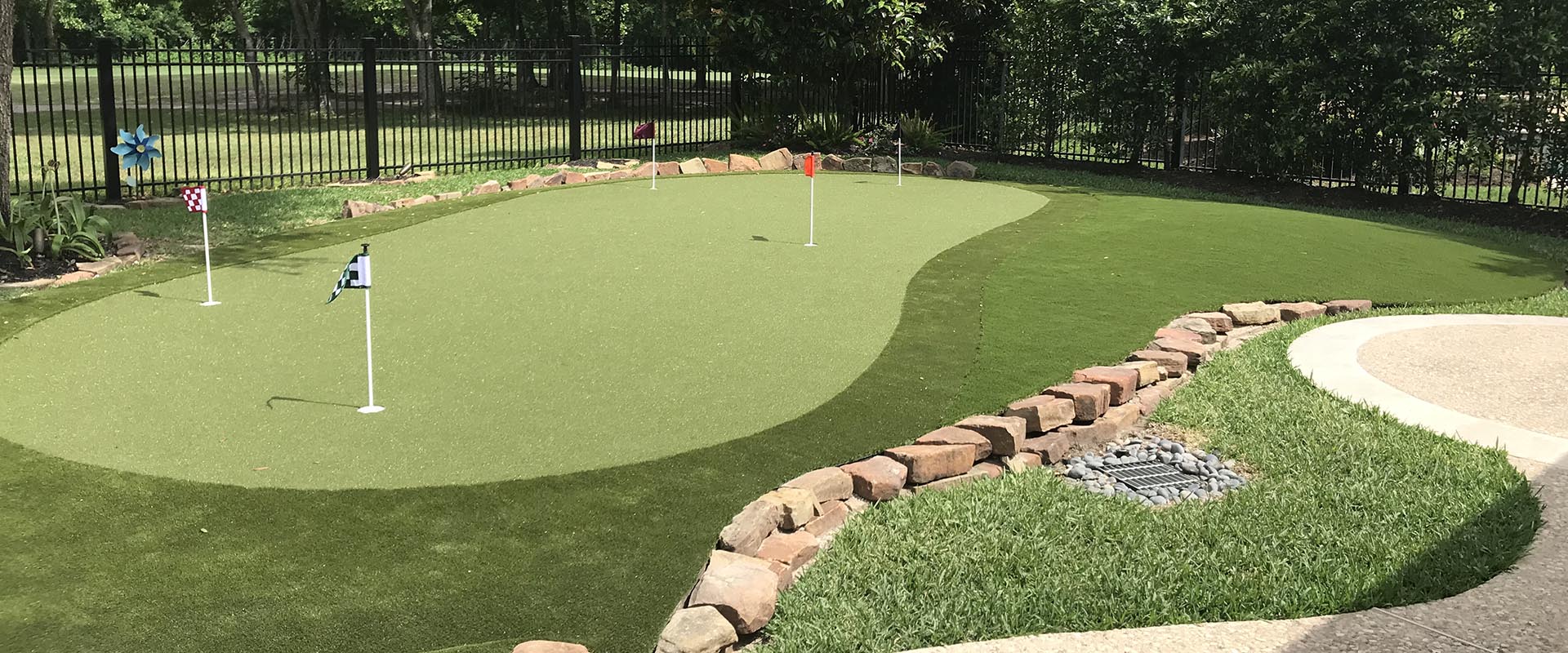 Withstands heavy foot traffic areas and rough weather conditions
The strongest warranty against reflective light
Deluster and UV protection prevent fading and maintain turf appearance
DualChill™ technology keeps surface temperatures significantly cooler
Super Yarn™ technology provides antimicrobial components by Sanitized® for cleanliness
HeatBlock™ technology actively reduces surface temperatures by up to 20% cooler than competitor brands
Enhanced aesthetic and comfortability for entertainment areas, decks, patios, and more
Kid and pet-friendly landscape solutions perfect for playgrounds, play areas, and dog runs
Promotes environmental friendliness, water conservation, and carbon footprint reduction
Recyclable, plant-based materials
ASTM E108 Class A Fire-rated
The only distributor of USDA-certified products
Made in the USA
Professionally Performing Golf Greens in Odessa, TX
SYNLawn golf greens are designed in partnership with professional golf coach Dave Pelz. Our ultra-realistic, extremely versatile golf turf can be implemented into nearly any space, of any size. SYNLawn golf greens are perfect for all ages, skill levels, and climates.
Odessa golf greens offer unique benefits including:
Realistic putt with a very true ball roll
Extremely durable surface chip on
No water can settle beneath the putting green turf and wash the base out
Effective drains in each cup prevent backfill of water and mold
Ability to install LED cup lights
Product developed by world-renowned golf coach Dave Pelz
Engineered by an ex-NASA engineer to imitate natural grass as close as possible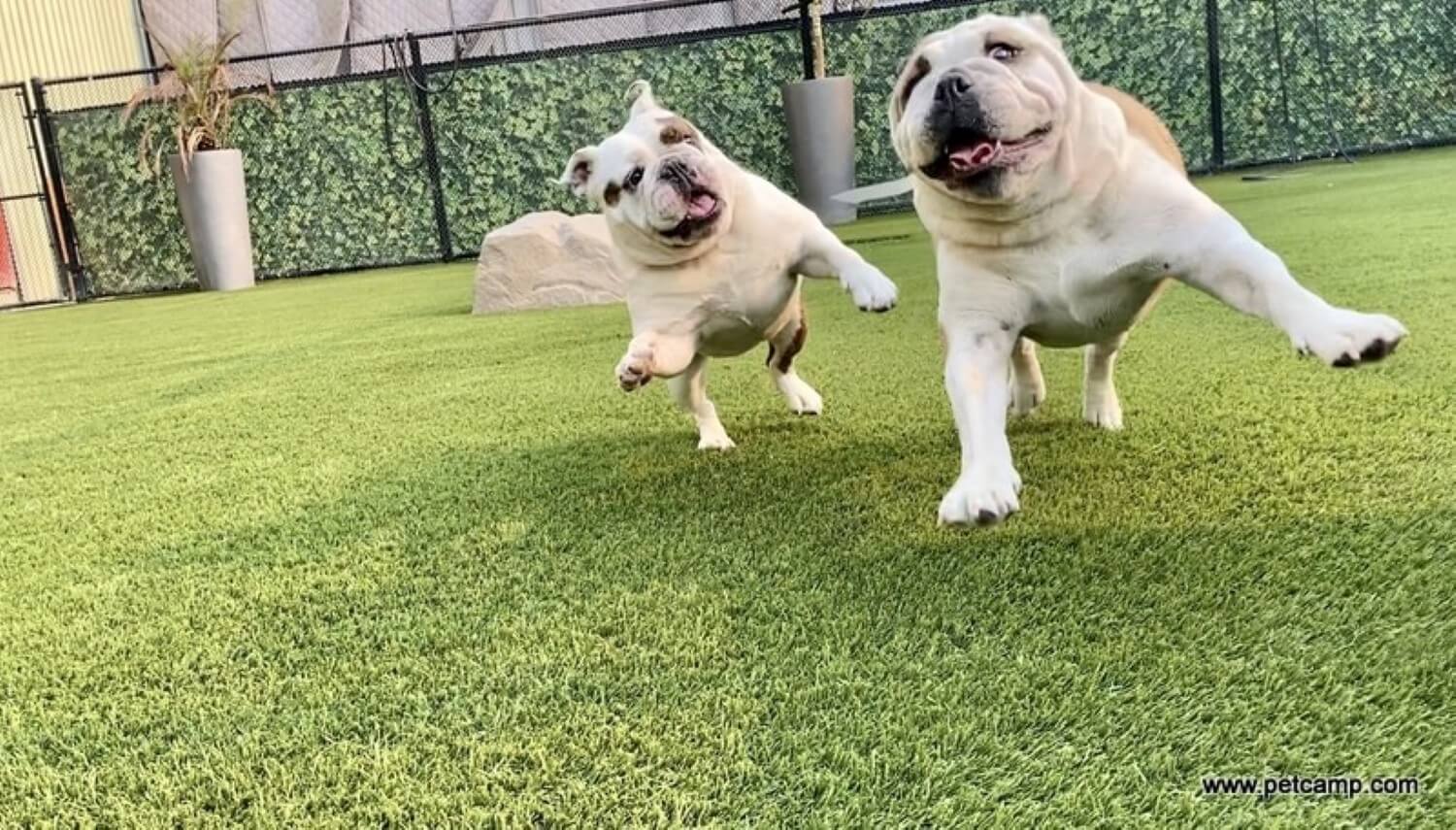 Keep Your Pets Safe and Clean on Odessa Pet Turf
You want your pets to live the best life they can, so why would you want them to do so on surfaces that can't offer them the highest levels of safety and sanitation? With SYNLawn products, you'll enjoy ultra-realistic appearances without the need for maintenance all year long and goodbye to muddy paws and holes in the yard.
Additional benefits include but are not limited to:
Envirofill® odor-controlling top dressing prevents and eliminates pet odors caused by ammonia
Sanitized® antimicrobial eliminates 99% of bacteria from surfaces
Protection from diseases spread around by fleas, ticks, and other pests
No harmful chemicals or heavy metals
Optimal drainage allows for use immediately after it rains
Extremely resilient grass fibers that help to maintain realism
Synthetic grass fibers made from sugar cane
Turf backing made from soybean oil
Play Safely on SYNLawn® Playground Turf Systems
At SYNLawn, we believe in providing a comfortable environment for our children to express themselves and spend time with their friends while maintaining their safety. We built artificial playground turf that meets both IPEMA and ADA certifications as part of our commitment to maintaining high safety standards. Combined with the superior durability and performance against the high activity, SYNLawn Odessa playground systems are an unstoppable force.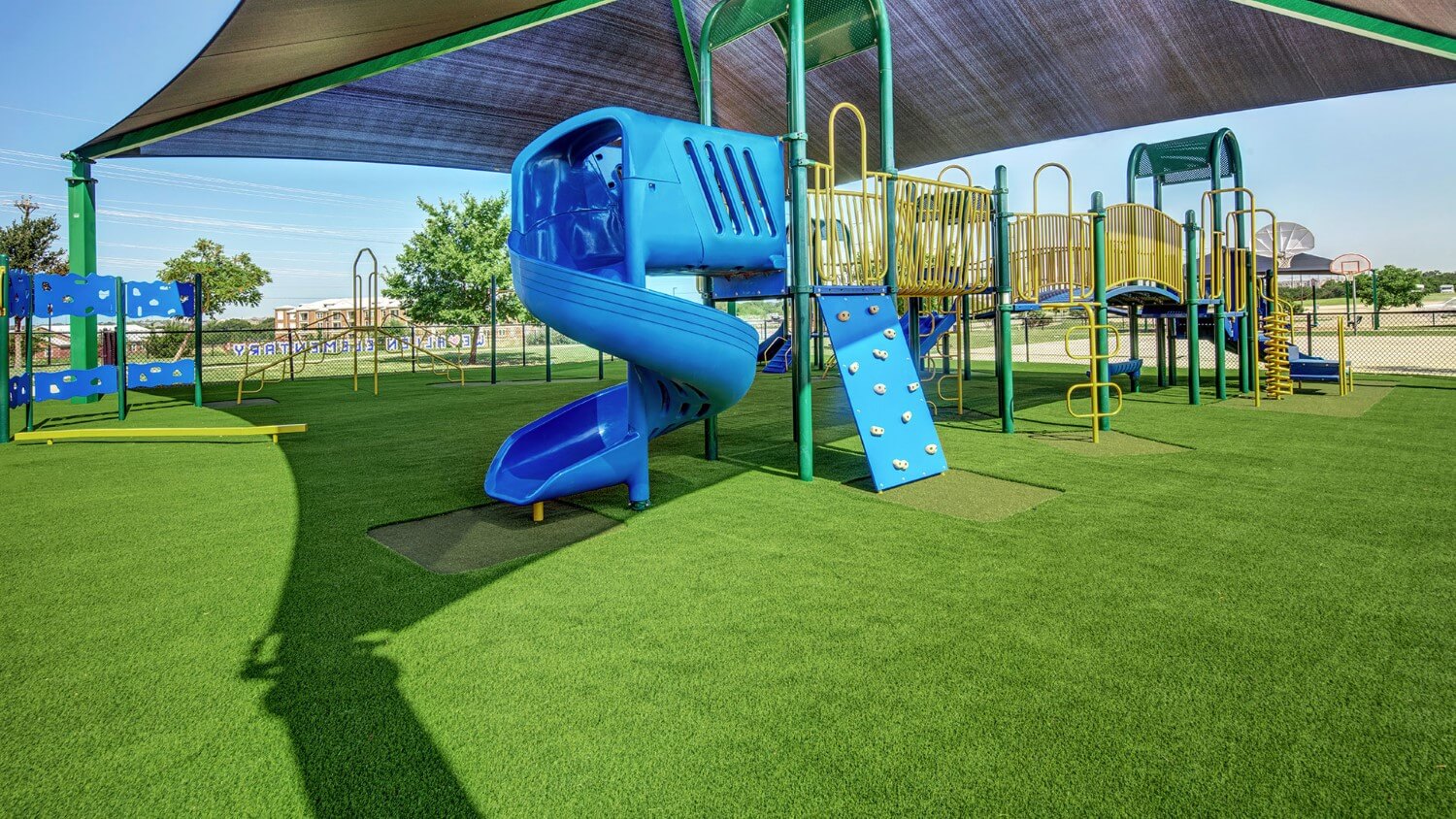 Schedule a Free Consultation Today!
SYNLawn is dedicated to providing its customers with the finest artificial grass Odessa has to offer. More than 50 years have gone into perfecting our products to include cutting-edge technologies, eco-friendly materials, and the highest safety compliances. We work closely with architects, landscape architects, general contractors, and more to create the safest, greenest, and cleanest surroundings to date.
For more information on our services and products, contact SYNLawn today to schedule a free consultation!
Please fill out all mandatory fields with an astrerisk *
Your information will be held confidential with our company.