Sport Floor Tiles & Court Flooring
SYNLawn Texas is a recognized provider and installer of sports floor tiles and court flooring for gyms, courts, and other sports venues in Dallas. Our sport surface tile options are a fantastic alternative to the rubber and foam gym flooring that has traditionally been the mainstay of local gyms, courts, and sports facilities.
Our synthetic sports turf and fitness agility surfaces are immensely durable and can withstand the stress of high-impact exercises without deteriorating. The professional installers at SYNLawn Texas will collaborate with you to design the most optimal synthetic turf possible, depending on your requirements and preferences. Feel the difference in performance, quality, and safety for yourself.
Benefits of Our Sports Floor Tiles & Court Flooring
We have designed our multi-purpose synthetic sports floor tiles and court flooring to provide the best combination of performance, minimal maintenance, and durability. Below are the benefits you can expect from our world-class artificial sports turf:
Maximum Durability
Sports turfs endure a great deal of pressure from weather and foot traffic. Our court flooring is more durable, adaptable, and versatile. Given that our surfaces can withstand hours of continuous play, events or tournaments will not need to be scheduled with downtime to maintain the court. This makes our sports floor tiles and court flooring perfectly ideal for agility training, basketball court tiles, sled pulls, indoor shot-put/hammer training, cross-training, gym floors, weight lifting areas, indoor and outdoor batting cages, soccer fields, tennis courts, and aerobics.
Heat & Weather Resistant
Our artificial turf surfacing is incredibly heat and weather-resistant. Our breakthrough HeatBlock technology, which reflects sunlight to lessen thermal emissivity, has been scientifically proven to reduce turf temperatures by as much as 20% on average. Furthermore, because of the greater durability and playability of our synthetic fields, it contributes to fewer injuries on the playing field. This, in addition to its inherent safety, maintenance, and performance attributes, makes our turf an easy choice for all sorts of sports surfacing in Dallas and surrounding areas.
Highly Customizable
With SYNLawn Texas, no matter the size and configuration of your sports facility or basketball court, the designers can collaborate with you to pick out the perfect sports flooring to fit your specific needs. We can generate custom branding and colors for various sports or training activities to instill a sense of team devotion or character in a group. This includes in-house designed logos that can be designed to help you distinguish your location from the competition.
Eco-friendly
For outdoor activities and sports, our artificial turf products are built with the environment in mind. Our turf is recyclable in addition to being entirely plant-based (made from sugarcane and soybeans). It also contributes significantly to minimizing your carbon footprint by eliminating the need for fossil-fuel-powered lawn mowing equipment.
Even better, no chemical additives are required to retain the texture of our lawn. This helps keep dangerous toxins from reaching and harming the soil, vegetation, and water reservoirs.
The SYNCourt Difference
Every SYNCourt sports surface flooring order we receive is assembled in our warehouse. Customization options like logos and colors are pre-painted by our team of professionals. We have over 15 colors available, plus accessories such as court lights, basketball goals, and tennis nets.
We make each sports surface unique by painting game lines, logos, and colors. We can paint game lines for the following sports:
View our fitness and agility sports turf products for other sports such as football or track and field.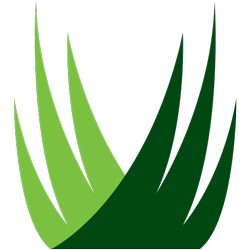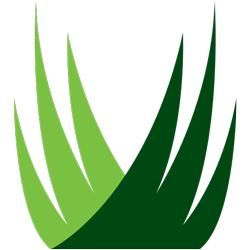 SYNLawn's sports floor tiles and court flooring are second to none. Each product has been engineered to maximize performance and speed. The result is a softer, smoother, and less frictional surface that allows sleds and other weight-training equipment to glide effortlessly across its surface. See our product gallery.
SYNLawn Texas has been in the artificial turf and sports surface flooring industry for over four decades. Our unmatched quality, coupled with exceptional customer service, has been the bedrock of our business. Whether you have a tennis court, a soccer or football field, or an indoor gym, we can provide you with a customized synthetic turf solution that is safe, durable, and reasonably priced. Contact us today to schedule an appointment with our award-winning customer support team to get started.
Please fill out all mandatory fields with an asterisk *
Your information will be held confidential with our company.