CADdetails for Artificial Turf in Dallas, TX
SYNLawn Texas is known widely among commercial clients in Dallas, TX as a leading source of artificial grass. We offer top-quality artificial turf that is made from sustainable resources, including sugar cane and soybean oil. Many of our products also feature some of the most advanced turf technologies. Although we employ a team of certified and professional installers, we also supply our artificial turf and synthetic grass products to commercial clients, such as architects, contractors, landscapers, and turf installers, providing them with the first-rate surfacing products needed for their projects in the Dallas area.
At SYNLawn Texas, we offer our synthetic turf along with CADdetails digital design files, which allow you to quickly integrate our Dallas artificial turf into your landscape design plans. The CADdetails program was created especially for designers with the intention of integrating manufacturer-specific product information into their working strategies.
On the CADdetails website, you can utilize specs for a variety of our synthetic grass systems. This includes options for lawns and landscapes, pets, playgrounds, roof decks, putting greens, bocce ball systems, and more. In addition, we have listed the specifications for several of our synthetic turf varieties. Each listing on CADdetails is complete with an in-depth description of each turf variant, its available types, appropriate applications, and their respective downloadable files.
Synthetic Turf Projects Completed with CADdetails
SYNLawn Texas has proudly been part of many commercial synthetic grass installation projects throughout the Dallas area. Thanks to our easily accessible CADdetails design files and the help of several industry professionals, we have transformed the landscapes of a growing list of projects and locations.
Here are a few commercial projects completed by SYNLawn Texas:
We take pride in our work, and we are honored to provide high levels of customer service and precise installation of our artificial turf in Dallas, TX.
Download 3-Part CSI Specs for Our Dallas Artificial Grass
Are you in search of 3-part CSI specs (general, products, and execution)? Visit our listings on CADdetails.com under the Guide Specifications section. Construction specifications for a variety of installation techniques are available there, including those for indoor golf rooms, putting greens, and much more. These specs help you learn more about our products and how they can be incorporated into a variety of commercial and residential projects in Dallas.
USDA Certified Synthetic Turf Systems
In our competitive industry, it can sometimes be difficult for turf companies to stand out from the rest. While there are competing brands that offer CADdetails files for faux grass, SYNLawn is the only company that offers plant-based, USDA-certified turf systems. We are proud of our ongoing and growing relationship with American soy farmers. It is with their help that we offer safer, cleaner, and greener faux turf.
Our artificial grass products are designed to save time and money on maintenance, conserve valuable resources, and last a lifetime. We replace more than 60 percent of harmful materials, including petroleum, with plant-based components that offer superior durability and performance year-round. This allows us to help landscape architects earn several more LEED® points for their commercial green builds in addition to those earned for water conservation efforts.
Alongside our CADdetails, SYNLawn Texas will also send you our brand-new architectural kit! This kit can be sent directly to your office, complete with all the materials you need to get started. Included are samples of our synthetic turf, infill options, nailer boards, air drains, and more to give you a hands-on experience with our turf so that you can get started with your designs as soon as possible.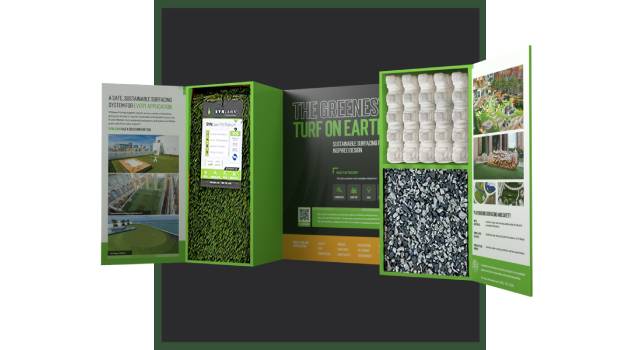 Contact Us Today to Learn More About Our Artificial Grass & CADdetails!
SYNLawn Texas is a leader in our industry and continues to explore the seemingly endless possibilities in Dallas, TX for our various artificial grass products and tools, including our CADdetails files. We are happy to offer professionals, including architects, landscape architects, landscape designers, and more, with our CADdetails files, so they can more efficiently design their projects – and with greater precision.
For more information, contact us at SYNLawn Texas today to schedule your free consultation!
Please fill out all mandatory fields with an astrerisk *
Your information will be held confidential with our company.