Installation Size: 3,730 square feet
Product Used: SYNTipede 321
Installation Time: 6 days
Maintenance: Higher traffic areas would do well to be refreshed bi-annually or quarterly
Dallas Commercial Artificial Grass Installation
Boardwalk Towne Lake is an outdoor waterfront shopping center home to many retail shops and fantastic restaurants. Visitors can enjoy a wide range of retail shops, fine dining, fitness studios and more. Very recently, the SYNLawn® Dallas team lent their hand to this incredible lawn renovation in Cypress, Texas, installing almost 4,000 square feet of our legendary SYNTipede 321. The unmatched realism, technological innovations, and superior performance of SYNTipede 321 place it at the cutting-edge of artificial turf technology. In addition, as a result of our commitment to ecological sustainability, this synthetic grass is part of our growing collection of USDA-certified products which are highlighted for containing more than 70% plant-based components.
With its exceptional performance and resiliency to heavy foot traffic areas, SYNTipede 321 was the top choice for installation on this project. SYNTipede 321 is the tallest in our collection to be manufactured using our exclusive Super Yarn™ technology, a technology that has revolutionized the artificial turf industry. Alongside this innovation is our very own EnviroLoc™ backing system which furthers our eco-friendly commitment and aids in furthering the many life cycles of our recyclable products. SYNTipede 321 is safe for both children and pets and is recommended for multiple commercial applications, including playgrounds, pet areas, rooftops, lawns, landscapes, and more.
As mentioned, Super Yarn™ is a crowning achievement for SYNLawn®. Super Yarn™ is a first-of-its-kind fifth-generation turf technology presented to the industry. Its formula is comprised of three unique in their own right components that are bound on the molecular level to create one revolutionary product. The first is Sanitized's highly effective antibacterial, which removes pet stains, smells, and 99% of germs. Following that is DualChill™ IR reflecting technology, which reflects infrared light to reduce heat buildup and color fading, and lastly, StatBlock™, a silver-based anti-static, prevents static electricity from accumulating on synthetic grass surfaces.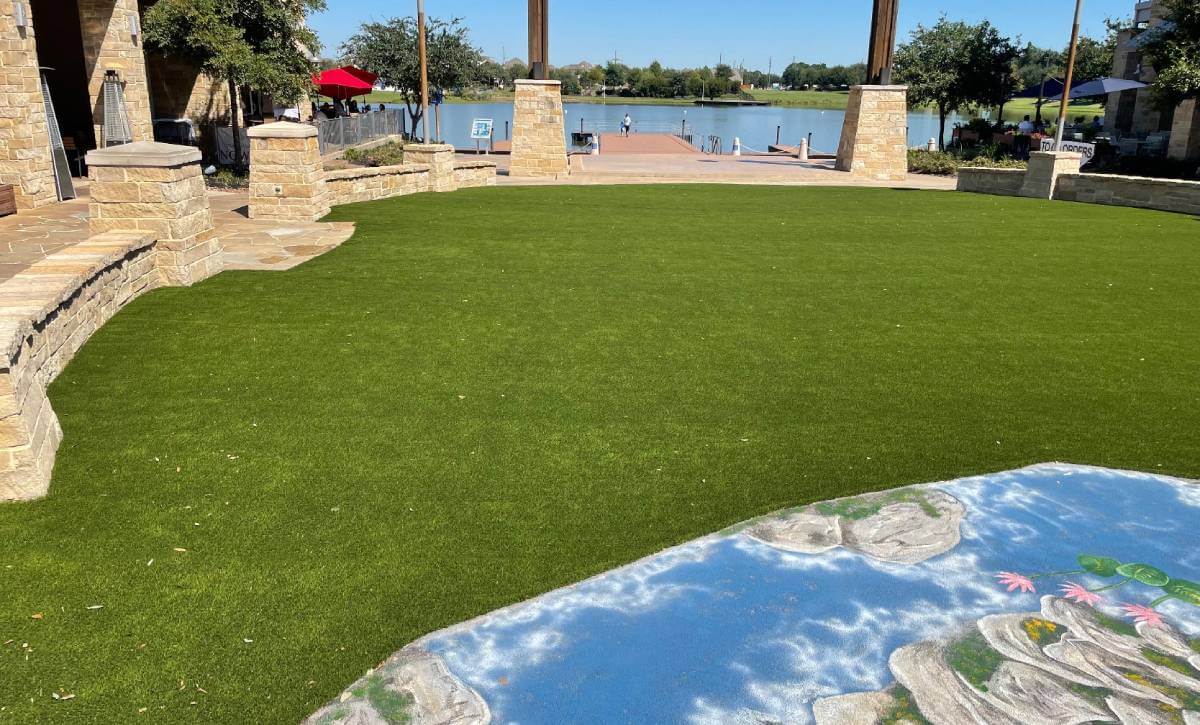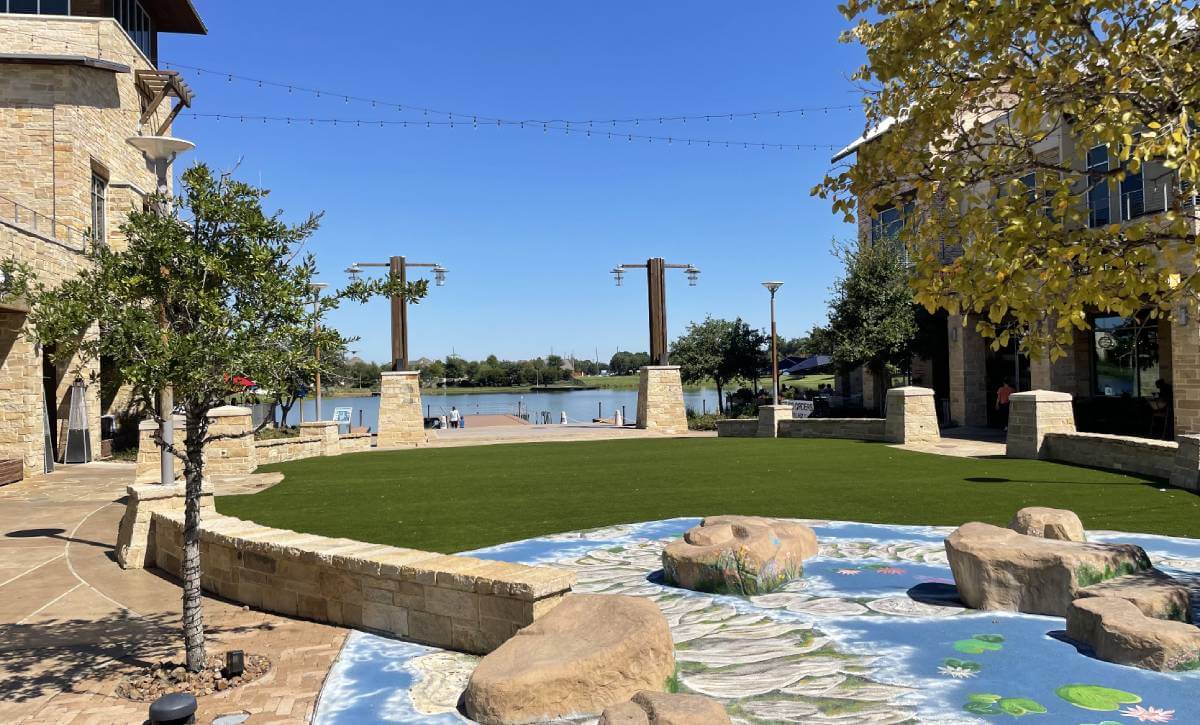 EnviroLoc™ is our recyclable backing system, made from locally sourced materials in partnership with US soy farmers. We utilize materials including sugar cane and soybean oil which significantly reduces the amount of petroleum-based materials from our manufacturing process. EnviroLoc™ is a two-part woven backing system that acts as a security system for your turf fibers, locking them in place to prevent shedding and holes from appearing in your landscape. The long life expectancy of SYNLawn® Dallas artificial grass products and recyclable properties reduce the impact on landfills, eliminate emissions from lawn equipment, and save substantial amounts of water.
Visitors of all ages gather at Boardwalk Towne Lake to enjoy its many amenities. This means that ensuring their safety must become a top priority. SYNTipede 321 synthetic turf offers IPEMA certified safety for the many guests of Boardwalk Towne Lake. IPEMA certification means that common injuries can be placed more towards the back of your mind and plays a large role in protecting people guests from falls up to 10-feet. SYNLawn® artificial grass in Dallas is safe for children and pets and does its part to help the environment.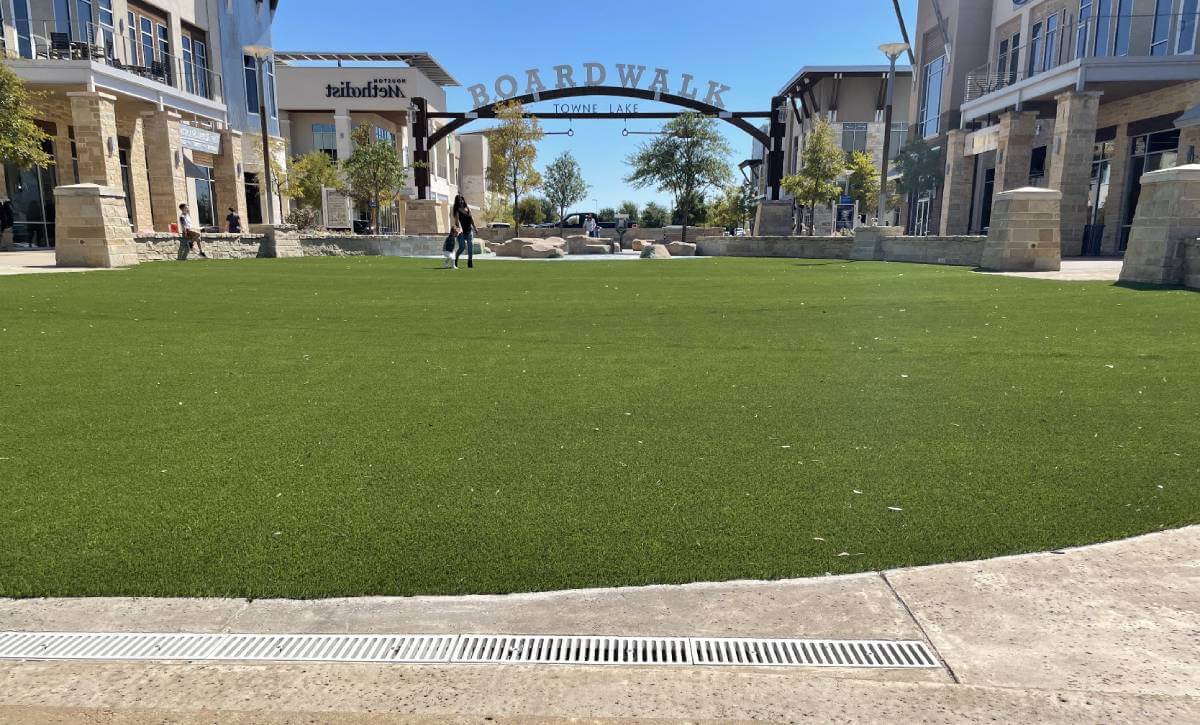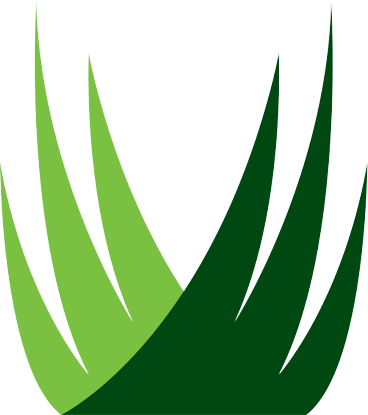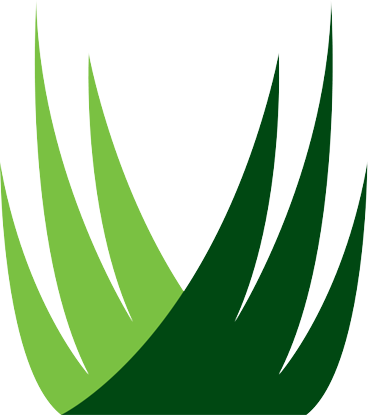 We work closely with the following professionals to create surroundings that provide the highest safety standards, incredible performance and durability, and sustainability all year long:
50 years of experience have led SYNLawn® to become the leader of the artificial turf industry. With our technological advancements and commitment to environmental sustainability, we will continue to lead the way for the many years to come. We specialize in providing precise installation and the utmost customer satisfaction for every project we take on, big or small. We get to know our customers and their project to fully bring all of their ideas into reality.
Contact SYNLawn® Texas today for more information and to schedule free consultation!