Artificial Grass
Buyer's Guide
So, you want artificial grass but do not know where to start? This buyers guide was created to give you a basic education on what to look for in an artificial grass company. There are so many turf companies out there it becomes tough to know which company will provide the best product and/or service. We hope this buyer's guide assists in your decision-making process.
Research
First, do your homework on the company.Check their reviews online. What are their customers saying? What associations, groups or certifications do they have? How long have they been in business as a company? If it has been less than 10 years, we strongly recommend finding a more established company. One that is insured, licensed, and offers a high-quality product designed to last in the long term.
SYNLawn® is a pioneer in the artificial grass industry. Since 1965, the SYNLawn® family of synthetic turf products have been made and sold under the AstroTurf brand name to professional and collegiate companies around the globe. The SYNLawn® brand name was adopted in 2003 and has been used in commercial and residential applications ever since.
They have over 50 years of research and development instilled in their products,and thousands of 5-star reviews from happy customers. SYNLawn is a proud member of the International Playground Equipment Manufacturers Association (IPEMA), Green Business Bureau, Synthetic Turf Council, American Society of Landscape Architects, US Green Building Council, United Soybean Board (USB), and General Services Administration (GSA) to name a few. SYNLawn® is also ISO 9001 certified, which is the world's most widely recognized quality management standard created to help organizations meet the expectations and needs of their customers.
Are you able to stop by their showroom?
Seeing and feeling the turf will give you an idea of the quality and allow you to see the level of professionalism they employ. If they do not have a showroom, you may find yourself in an undesirable situation later on down the road.
Our SYNLawn group has showrooms in San Diego, Seattle, Sacramento, Dallas, Houston, and Austin / San Antonio.
Realism
In today's world, the highest quality artificial grass is incredibly realistic, but you will pay a little more if you want the good stuff. It is worth the extra spend to have a lawn that everyone thinks is real! Good quality turf should feature color variations, naturallooking color pigmentations, along supporting fibers called thatch, to create a lush, beautiful, and vibrant lawn. Let's face it, if it looks fake, then what's the point?
SYNLawn® turf is the most realistic on the market today; both in look and feel. In fact, it is so realistic, landscapers have tried to mow it! We encourage you to schedule a free consultation to see for yourself how realistic our turf is.
Durability
The best artificial turf is more sustainable due to its increase in durability. A good company will show you several types or variations of their turf, depending on the usage. There are specific turf types for higher traffic areas. Installing the wrong turf for the type of usage, is a very common problem within the industry.
The EnviroLoc™ Backing System uses a durable 2- part woven Polypropylene backing fabric constructed to lock in tufted grass fibers. After tufting, the backing fabric and stitched grass fibers receive a thick layer of SYNLawn's proprietary biobased EnviroLoc™ coating. Together, these components provide a sturdy anchor for fibers creating less "shedding" as well as create an environmentally responsible approach to synthetic grass.
Fading
High quality artificial grass will not fade. The sad reality is artificial turf can fade and melt in the sun, especially turf made internationally. If you have your turf installed by windows, it is important to use window screens, tints or protective films to prevent issues.
All of SYNLawn's turf is not only made in the USA, but also guaranteed not to fade. We have one specific turf technology SYNRye 200 which is guaranteed to never fade or melt in the sun! SYNLawn® turf technology prevents fading, and we protect your investment with a limited lifetime warranty!
Good for environment
Real lawns require use of fertilizers, herbicides and pesticides which get in and pollute our water supply and are damaging to the environment. In addition, an artificial lawn can save thousands of dollars on water. Buyer beware, as some turf brands contain components that are damaging for the environment.
Our turf is the most environmentally friendly in the industry. We even have a turf made from sugar cane and the backing system is mostly made of soybean oil. The USDA has granted SYNLawn® the esteemed designation of being a Bio-preferred provider of Certified Biobased artificial grass products and installation systems. SYNLawn® is proud to be the only USDA Certified variety of artificial grass plus combinations of synthetic turf with organic infill systems able to display a unique USDA label. We were the first company to receive the USDA's artificial turf system rating, with bio-based content of more than 70%. Using a combination of sugarcane in the turf fibers and soy in the backing was a major advancement over petroleum-based products.
As part of SYNLawn's leadership role as the world's safest, cleanest, and greenest turf manufacturer, the company has taken measurable steps to reduce their overall carbon footprint by developing innovative ways to use renewable resources. One of the major components in SYNLawn® turf products is the use of sustainable soybeans in their Enviroloc™ backing system to replace traditional virgin polyols found in traditional turf backing systems. We can say this confidently: There is no other synthetic grass company that does more and invests more into creating products that respect and protect the earth.
Safe for Kids and Pets
Make sure there is no lead or heavy metals contained in turf. This is another great reason why it is important to buy turf only made in the USA. It helps to ensure that your turf is free of dangerous lead or heavy metals. This is especially important for kids and pets. Artificial grass also helps kids with outdoor and grass allergies. Furthermore, a good installer can also install special padding underneath your playground turf for improved fall safety.
SYNLawn® contains no dangerous lead or heavy metals. SYNLawn® playground turf systems are the safest playground flooring solutions available. IPEMA and ADA certified for added safety on every installation. In addition, our SYNLawn SYNRye 200 has received ASTM E 108 Class A Fire Rating. SYNLawn has the most options in Class A fire rated turf.
Here is a great video on our ASTM Class A fire-rated turf
Our turf doesn't shift on impact and wheelchairs can easily maneuver across the turf. We ensure that all our playground turf installations abide by strict safety regulations and meet several fall height safety requirements. Our playground systems are the cleaner, safer, and more aesthetically pleasing alternative to wood chips, sand, and rubber flooring.
Heat Factor
Each turf company will have a different heat rating. Look for a company that has special technology to combat heat to prevent walking on a hot lawn. Most companies will say their turf does not but unless they can explain in detail the process and why their turf will not don't assume it will.
SYNLawn's exclusive SuperYarn™ Technology is scientifically proven to lower rising temperatures by reflecting sunlight, thus reducing heat build-up and thermal emissivity.
Heat build-up occurs in most materials when thermal energy from the sun's rays hit the surface of an object. Emissivity is the scientific term for the degree to which a material emits heat. In the same way dark clothing absorbs more heat than light clothing, synthetic turf can also hold in and emit heat making it uncomfortable when temperatures are hot outside.
Odor Factor
Pet Facilities where grass does not do well because of heavy traffic and urine. A good turf company will have a product that has a good infill which will remove 99% of the pet odor. This should be considered mandatory in any pet turf install, otherwise there is nothing worse than a beautiful lawn that smells.
SYNLawn® attacks odors from all directions. We utilized Sanitized® silver-based antimicrobial technology which helps eliminate pet odors and provides long lasting protection. It works by eliminating bacterial odors and preventing the buildup of microbes on SYNLawn® face fibers. In addition, odor controlling top-dressing (sometimes referred to as infill) is added to each pet installation reducing 80% of the odors caused by the ammonia in pet waste.
We recommend using a 100% safe, environmentally friendly odorabsorbing infill preventing ammonia from turning into a gas, thereby eliminating the smell. Our pet deodorizing top-dressing options also help keep grass cool and will not clog drainage or deteriorate your grass.
Drainage
Installation of a slight gradient slope is essential in preventing water pooling onto the turf. A good installation company will do this as common practice. Also ask if their backing contains drainage ability. A good turf will have a backing that allows water to pass and properly drain. SYNLawn® drains at a rate of 90 inches per hour therefore you will not have stagnant water on your turf that does not drain causing additional problems in your yard.
Proper Base
Make sure there is proper groundwork done before laying your artificial grass. Ask about what they do to ensure the grass is soft and has that natural drainage of real grass. A professional company should explain how they use sand and quarter minus to create a solid base to last throughout the years. You wouldn't install carpet without a solid foundation would you? So, if they tell you no groundwork is needed I would keep looking.
For our commercial installations, we many times install a padding, especially under playground equipment. Padding will add an additional cost that most residential customers opt out of. SYNLawn turf is very plush and most find they do not need it.
Shaded Areas
Shaded areas rarely look lush and beautiful with a real lawn because the grass can't receive the sunlight it needs to grow properly. Artificial grass allows a perfect grass every time.
Mounding
Integration of mounding can be a beautiful accent to any landscape. Artificial grass makes it easy to add mounding if you wish into your project. These create fun and multi-dimensional landscape designs and encourage playful behavior. (For commercial or public areas, they deter homeless behavior as the mounds prevent tent pitching.) But the logistics of maintenance becomes the reason again that artificial turf is used here.
Sloped Areas
Maintaining sloped areas with real lawn can be exceedingly difficult and create many headaches and challenges. These kinds of areas are difficult and sometimes impossible for a lawn mower to access. Not only that but water can run and pool in the valleys creating a huge muddy mess.
No More Mud
Tired of the kids and your pets tracking in the mud? Well, the exciting thing about putting in artificial turf is no more mud! We ensure that there is optimal drainage installed so the turf will be ready for use after rain and snow melt. Artificial turf is great for formal gathering areas where weddings and special events take place, because heeled shoes and mud are not a great combination!
Why is it not recommended to install yourself?
You know that saying, "you don't know, what you don't know, until you know it?" Well, you do not want your installation to be a learning process. Mold can grow inside your turf and you can have a horrible odor problem, if not properly installed. Artificial turf can be a costly mistake if the installation is not done properly. With the cost of artificial grass, it is mandatory to have a highly experienced installation team that does nothing but install artificial turf.
At SYNLawn® we manufacture and install all of our own turf products. Our team is highly skilled at installations and that is all they do. With decades of experience and thousands of happy customers you can be rest assured your turf will be installed properly and with the utmost care.
Warranty
If they do not offer a limited lifetime warranty, run for the hills. A solid company that believes in their product will offer a limited lifetime warranty. This protects your investment and forces the manufacturer to produce a higher quality of product.
SYNLawn® offers a limited lifetime warranty!
Made in the USA
Only look at turf made in the USA. Unfortunately, internationally manufactured turf companies cut corners to be able to sell their turf cheap. Resulting in poor product quality and the utilization of unhealthy materials and components.
SYNLawn® offers Super Yarn™ technology which is a quantum leap in the advancement of synthetic turf products. SYNLawn's Super Yarn technology changes the landscape of the turf industry by binding three incredible features into one extruded grass yarn foundation. Bound at the molecular level, Super Yarn™ combines Sanitized® antimicrobial technology with DualChill™ IR reflective technology, and StatBlock™ anti-static technology to create the first of its kind artificial grass fiber.
Money Savings
Large common areas can be extremely expensive to mow, fertilize, reseed, and water. Artificial grass allows for serious money savings. If you want to see how much savings visit our savings calculator located on our homepage.
SYNLawn® is not the cheapest turf on the market; however, it is easily the highest quality and most realistic. It will last a lifetime and has a limited lifetime warranty to back it up. It is not made in China, it is made here in the USA, in our own manufacturing facility in Dalton, GA. We have complete quality control at every stage of development ensuring only the highest possible quality for our products. Our turf is for those that are looking for quality. SYNLawn takes it from Yarn to Yard!
Click here to see why Suze Orman recommends SYNLawn due to the overall savings!
Time Savings
This is the most important savings of all. Time is the one thing you can never buy back.
What does more time with your family mean to you? More time being selfishly healthy relaxing from a long tough week. Imagine what it would be like to come home on Friday and not need to worry about mowing your lawn. What is that worth to you?
Pricing
Why can pricing vary so much between artificial turf companies? Well two things, quality and installation practices. A high quality turf installation will cost anywhere from $9 to $15 a sq foot. That old saying, "you get what you pay for" rings so true in the artificial grass industry. Cheapest usually means ugly turf, that looks fake, that is made internationally. You will be disappointed and frankly have to replace in a couple of years as they are not durable and they fade. Shop considering all the factors so you can make a solid educated decision.
SYNLawn® offers hassle free financing options for both commercial and residential. We work with Wells Fargo for residential, and PNC for commercial financing so one can buy today, and pay over time. We offer competitive finance options and affordable monthly payment plans to make your dream a reality. Just imagine all the money you will save with having an artificial lawn.

Maintenance
Artificial turf requires a small amount of maintenance. Every year depending on site traffic, it is recommended to have your turf brushed and your infill checked to allow your turf to not only look its best but continue to last for years and years. A good turf should last 25 years or more depending on traffic and usages.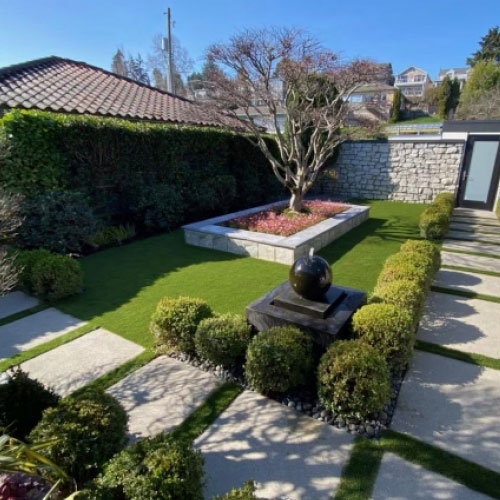 SYNLawn® offers a refresh where we can come out and give your turf a little boost. We want to ensure that your turf lasts for years to come.
So you might be asking where does SYNLawn® rate in all of this?
We think you'll find SYNLawn® artificial grass to be more than just synthetic turf. SYNLawn® synthetic grass is a lifestyle which not only saves money and precious resources. It also allows more free time for our customers for the essential things in life
Instead of spending your time mowing the lawn on the weekend, our synthetic landscape turf is virtually maintenance free. No more watering! No more mowing! Not only will you have lower water and power bills, but you'll also have more free time to do whatever it is you enjoy doing. It's easy to see why SYNLawn® synthetic grass is the perfect landscaping solution.
Over 45+ years strong. We are the largest manufacturer and installer of synthetic landscape grass. Types of turf includes pet turf, playground grass, artificial putting surfaces, and much more throughout North America and beyond
Lifetime Warranty* backed by us, the producer.
Over 200,000 installations in North America since 2004 and still growing
Saves water resulting in over 50% reduction in personal water use on average.
Massive time savings allows you more time to enjoy your yard instead of working to maintain it
Reduced carbon emissions which will leave you with no need for lawn care equipment.

Utilizing renewable resources with over 70% of the petroleum based polyol of competitors turf varieties replaced with a plant-based polyol made using soybeans.
Reuse of post production waste including coal ash added for extra strength and stability.
Lower impact on local landfills with long projected life cycles and 100% recyclable.
Pet deodorizing systems with proprietary pet system components offering the cleanest and safest environments for pets.
Dedicated sales support striving to give our customers the best experience possible.
Installation support utilizing our trained professional installers, we can install everything we sell.
Unmatched product power with the best performing turf in the industry.
Installation specifics for landscape architects and designers seeking detailed drawings, specs and more.
Research & development lab dedicated to product innovation unmatched in the industry, the only one of its kind.
HeatBlock™ technology we create the coolest turf in the synthetic turf landscape industry. Which makes our turf roughly 20% cooler than competitor products.
EnviroLoc™ backing system an industry leading, sustainable solution built into our SYNLawn® branded products.
We have the right grass with the most varieties of grass available as well as the most options. Our grass is specifically designed, engineered, and created for different uses.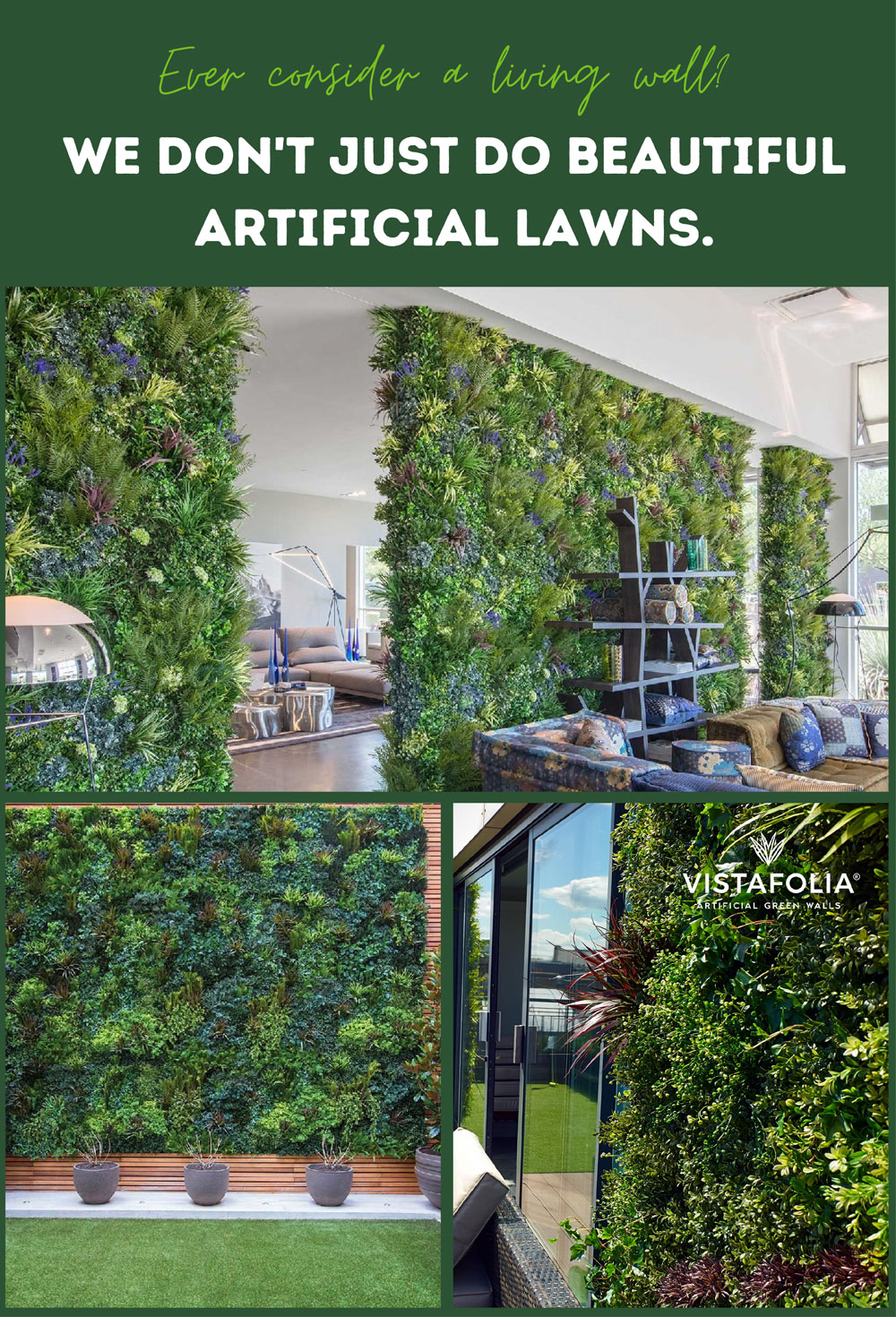 Unsubscribe or update your preferences using TrueRemove®