Artificial Grass for Pets
Your pets are part of the family, which means you want to give them a home where they can be as safe and healthy as possible. SYNLawn's superior selection of pet-friendly artificial grass can help you create the best environment for your furry friends. Whether you have a large breed that loves to run and play or a little dog that likes to dig, our artificial turf for dogs is sure to withstand your pup's wear and tear over time.
Free Estimate
Considerations to Pick the Best Pet System
Benefits of SynLawn's Pet Turf
Always Have Beautiful Green Grass
Unlike natural grass, which is prone to dead patches, browning, and holes, you never have to worry about having an unsightly lawn with artificial pet turf. Our synthetic grass looks just like the real thing and lets you have a lush, green lawn year-round.
Optimal Drainage
Outdoor pet turf offers superior drainage to natural lawns, which means your yard won't have muddy, wet patches for dogs to roll around in.
Control Odors
The quick draining material is also antimicrobial, leading to improved odor control. Waste cleanup is quick and easy with synthetic grass for pets.
Your Choice of a Wide Variety of Synthetic Turf Products
With plenty of products to choose from, you're sure to find the right fit for your home's needs as well as the needs of your precious pets. Our selection of artificial pet grass comes in a variety of colors, styles, and sizes to create your ideal landscaping.
Pets and House Stay Cleaner
No more muddy paws! SYNLawn keeps pets cleaner, and your home cleaner. Since synthetic lawns do not need to be mowed, there's no chance for your dog to get stubborn grass stains on their fur.
Added Security
Because synthetic lawns are built from incredibly durable materials, you don't have to worry about your pup digging out of the yard the way you would with natural grass. Any patches that experience more traffic than others are also easy to replace, so you don't have to consider replacing the entire lawn when one spot starts to fade.
Healthy Environment
SYNLawn can be safer for pets as well as allergen free, with anti-microbial options as well. Does not harbor insects like fleas either. Dogs with grass-related allergies will also benefit from the non-abrasive, non-allergenic material used to construct our artificial pet turfs.
Controls Rodents and Other Pests
When you install artificial grass for dogs, you also eliminate the habitat fleas, ticks, and other pests need to survive, drastically reducing the chances of your pet picking up unwanted parasites.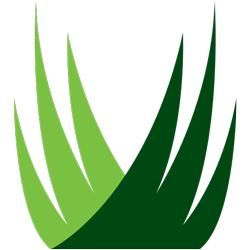 Products
Browse our incredible selection of high-quality products to find the right synthetic turf for your needs.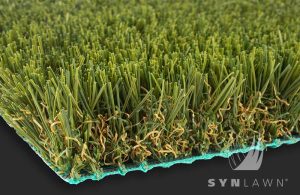 SYNLawn Pet Platinum
SYNLawn Pet Premium
SYNLawn Play Platinum
SYNLawn Play Premium
See All Pet Turf Products
Ready to Get Started?
Get a free estimate by providing your information below: