LaCenterra at Cinco Ranch in Katy, TX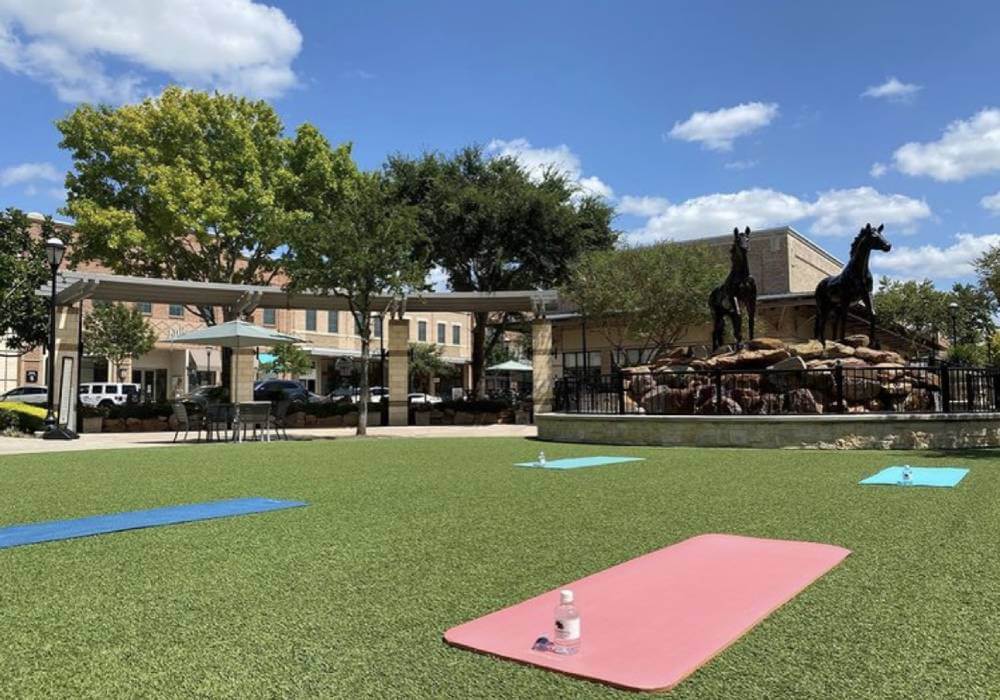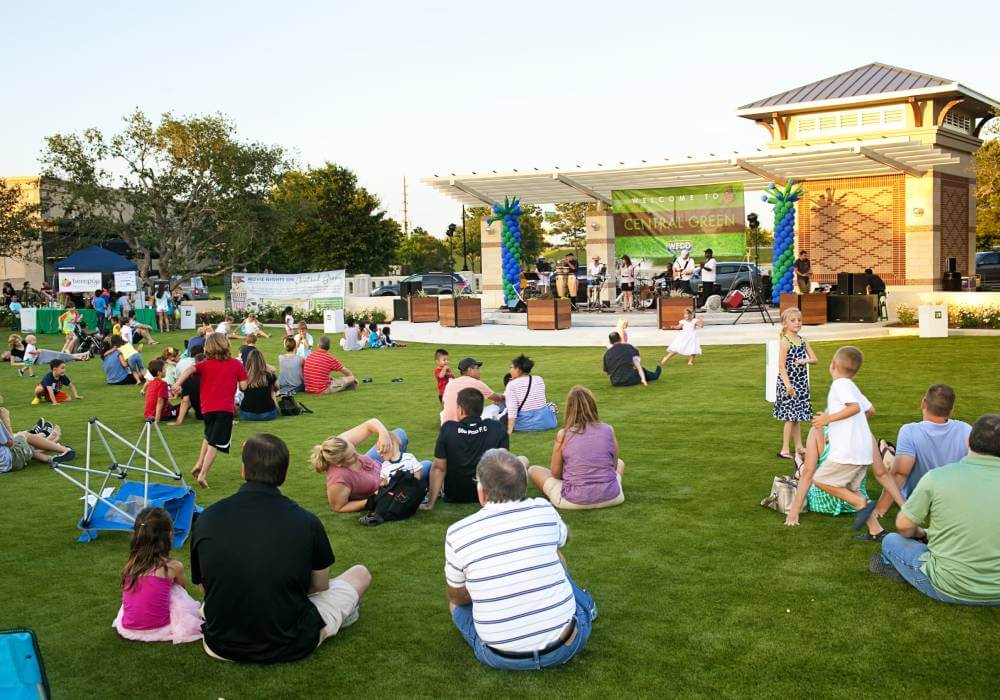 LaCenterra at Cinco Ranch in Katy, TX
Total Square Footage: 10,700 between the two areas
Product Used: SYNAugustine X47 in Amphitheater and SYNTipede 343 in Fountain Area
Maintenance Info: Bi-annual Maintenance
LaCenterra at Cinco Ranch is the ultimate location for dining, shopping, live entertainment, and more. Located in Katy, TX, LaCenterra features nearly 11,000 square feet of SYNLawn® Dallas artificial grass. For this project, SYNAugustine X47 and SYNTipede 343 were used to bring environmentally friendliness, extreme durability, exceptional safety standards, gorgeous natural color hues, and exclusive turf technologies. These two artificial grass stars are optimal for the large volume of daily visitors that walk through the many attractions available at LaCenterra.
Exceptional resilience and support are provided by dense thatch mixed with grass blades made from sugar cane. With this in mind, you won't have to worry about your landscape shedding, tearing, or flattening from heavy foot traffic or activity. The brilliant color range of these beautiful artificial grass options give your landscape a vibrant appearance all year long with the help of our UV stabilized yarns.
Additionally, SYNLawn® Texas is dedicated to creating products that provide environmental sustainability. As a result, we partner with local soy farmers to replace significant amounts of petroleum-based materials with those that are plant-based. In doing this, we can reduce the impact we have on local landfills, conserve water, and reduce carbon emissions by eliminating the need for lawn maintenance equipment.
SYNAugustine X47 is a force to be reckoned with. Combining soft, yet thick Omega-shaped multi-colored grass blades in delustered olive, apple, and field green with dense beige thatch results in a magnificent, one-of-a-kind synthetic turf. This is one of the most incredible grass upgrades yet, with less shine and a considerable 100 oz face weight. SYNAugustine X47 is undoubtably one of the most realistic artificial turf products ever designed.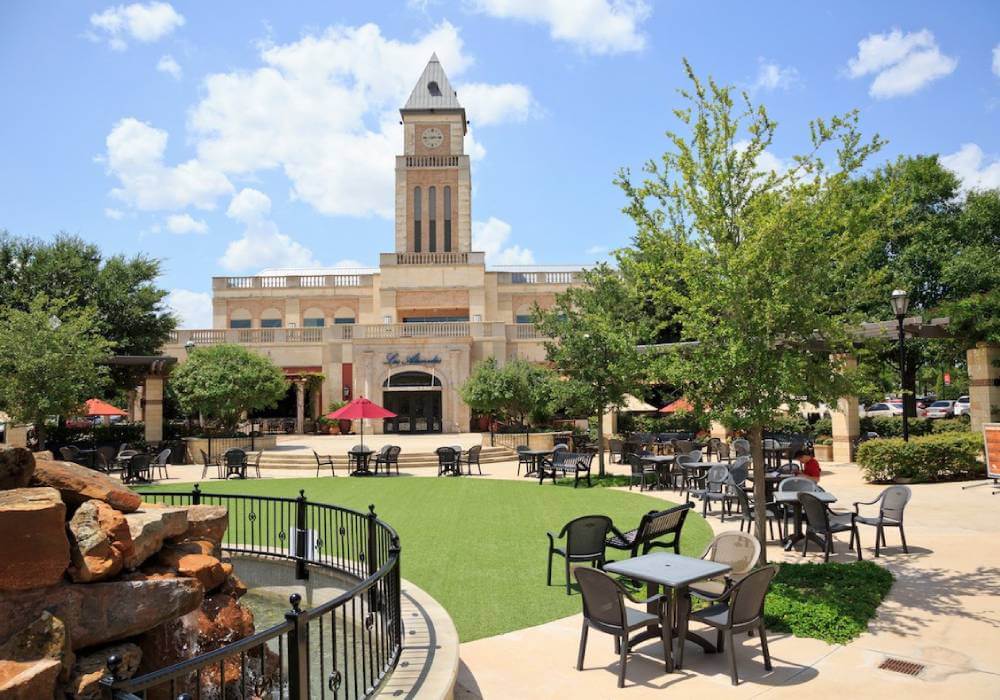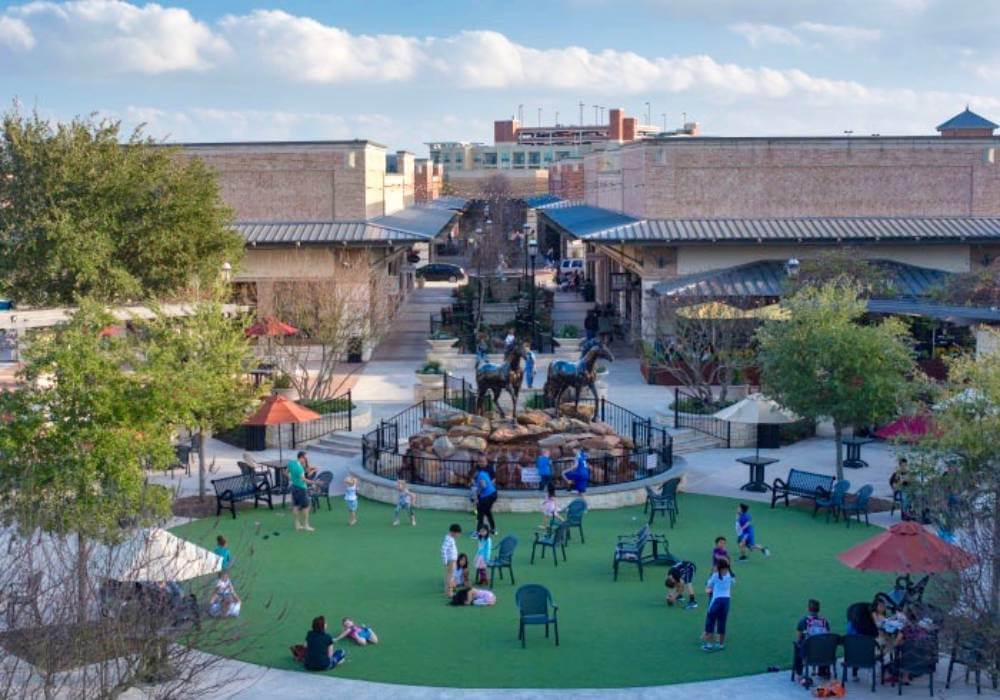 The excellent performance and natural appearance of SYNTipede 343 place it at the high end of artificial grass technology. This durable faux grass features a medium pile height and exceptional resilience making it a perfect choice for high-traffic areas that require the appearance of natural grass. This product is recommended for a number of applications, including playgrounds, pet areas, roofs, lawns, and gardens.
LaCenterra sees a multitude of people throughout the year, ranging from all ages. The safety of their guests is of the highest importance to them, and rightfully so. SYNLawn® is also known for upholding very high standards for safety which fortunately means that our products meet IPEMA certification. IPEMA certification is a promise that play equipment and surfacing will reduce the chance of injury. Our products greatly reduce the risk of common injury including falls up to 10 feet. Additionally, both SYNAugustine X47 and SYNTipede 343 meet ASTM E108 Class A fire standards. In the event that a fire starts, first responders will have a much larger time window in which to arrive at the scene thanks to a slower burn. This fire rating ensures that a product has the capacity to minimize the overall chance for extreme injuries and property damage.
SYNLawn® is the leader of technological advancement in the artificial grass industry. We are proudly the first to present Super Yarn™, a fifth-generation exclusive yarn formula that combines three unique components that enhance the cleanliness and safety of our synthetic turf.
Sanitized® antimicrobial - Eliminates 99 percent of all germs as well as pet stains and odors caused by ammonia
DualChill™ - IR reflective technology prevents infrared light from being absorbed into turf fibers
StatBlock™ - anti-static technology prevents the accumulation of static electricity, that increases safety and comfort
In addition, our proprietary EnviroLoc™ backing system is comprised of a robust two-part woven polypropylene backing fabric that is designed to hold tufted grass fibers in place. In addition, SYNLawn®'s patented biobased coating made from soybean oil is applied thickly to the backing fabric and sewn grass fibers. When combined, these components form a strong anchor for fibers, resulting in reduced shedding as well as creating a recyclable synthetic grass solution.
Regardless of the projects, SYNLawn® Dallas artificial turf can be used for jobs of all shapes and sizes and a number of commercial applications.
Our products are used daily for dog parks, community centers, roofs, decks and patios, playground turf, your dream putting green and so much more.
Commercial property owners love the savings they find from eliminating the need for maintenance crews and equipment, hefty water bills, and repairs that are common with traditional grass and competing turf brands.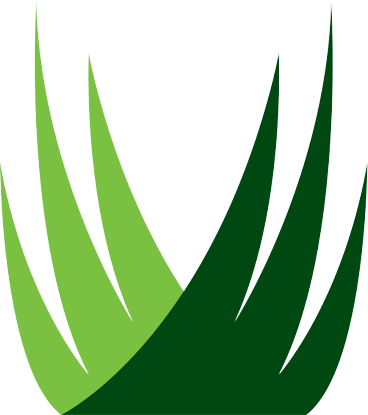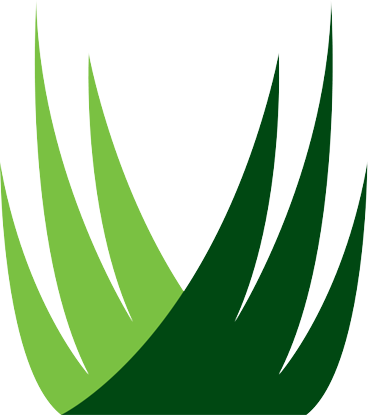 With the help of industry professionals such as landscape architects, landscape designers, architectural firms and more, we can develop surroundings that provide greater durability, higher safety standards and quality.
SYNLawn® Texas' elite customer service and artificial grass installations are a huge reason for the last 25 years of our success.